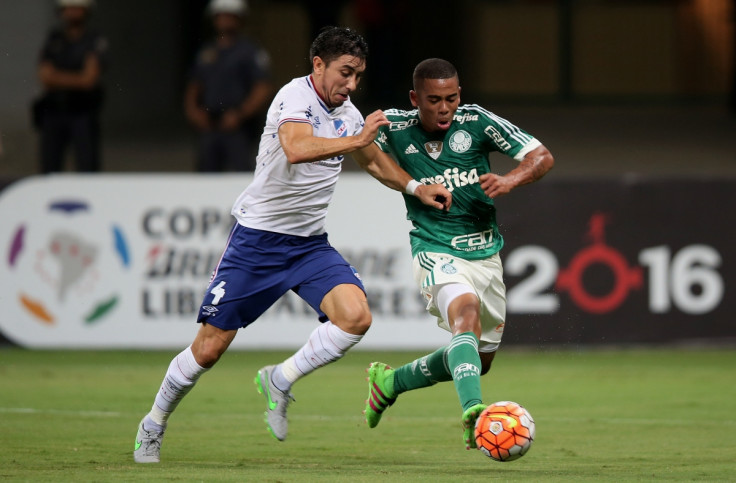 Manchester United have not submitted a bid for Palmeiras sensation Gabriel Jesus, the player's agent has revealed. The 19-year-old is seen as the next big thing in Brazilian football, and it hasn't taken long for Europe's top clubs to sit up and take notice.
O Estado de Sao Paulo claimed the Old Trafford outfit were awaiting a response to a bid of £19m ($27.3m) for the Brazil Under-23 international. Though the player's release fee stands at £24m, the 20-time English league champions are due a £5m discount due to a clause in his contract.
But agent Cristiano Simões has quashed the speculation and says no such offer has been submitted. He adds that Jesus' next move will be scrutinised carefully – but concedes a switch to United would be an attractive proposition.
"There wasn't even contact, at least not with me or the player," he told Sport Witness. "Well, United are a world football force. Everyone dreams of playing there, but the thing is not so simple. We need to analyse aspects regarding the adaptation to food, climate, language and social interaction, among other things."
With Champions League qualification, to all intents and purposes, out of reach ahead of their final Premier League game of the season against Bournemouth, United will likely have already begun plans for next season. The upcoming summer transfer window will be key for the club if they have ambitions of returning to the top four or contesting for the title.
Those plans could however be affected by the future of Louis van Gaal, who is not assured of his future despite having the chance to claim a major trophy in the FA Cup final. An inability to finish in the top four will frustrate the United board and could lead to his dismissal at the end of the campaign.