Manchester United are reportedly considering a bid for Everton star Marouane Fellaini in January, despite long-standing interest in the Belgium midfielder from European champions Chelsea.
Fellaini, 25, has been in impressive form for the Toffees and is currently their top scorer in the league, with eight goals in 16 appearances this season.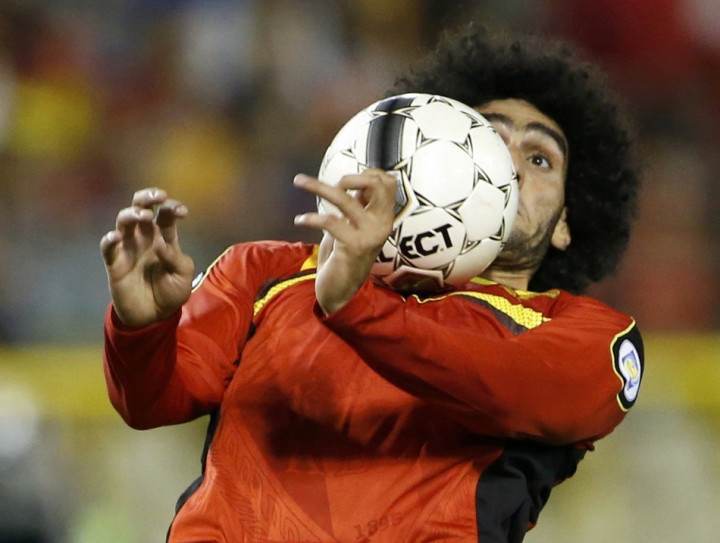 The Express reports both Sir Alex Ferguson and Rafa Benitez are ready to meet Everton star's £22m release clause, while Belgian newspaper Het Nieuwsblad, citing quotes from the player, claims Fellaini is set to leave the club at the end of the current season in search of Champions League action.
In another interview, with ESPN UK, Fellaini appeared to indicate a preference for Old Trafford by comparing Liverpool unfavourably to Manchester. He reportedly said:
"I want to go higher in football but I have a contract with Everton until 2016 and, if they want me to, I will see it out to the end. I could not stay in Liverpool any longer. I was recognised too much and sometimes women would suddenly climb all over me. The paparazzi also took some getting used to. I don't want to be a big star. People in Manchester treat me with more respect,"
However, the midfielder has subsequently denied making comments about a transfer, and committed his future at Goodison Park.
Some insiders claim Fellaini would be a replacement for Chelsea veteran Frank Lampard, whose contract is set to expire this summer. If the rumours are to be believed, the former Standard Liege player will be offered a contract worth €5m a year at the Bridge.