Gill Speaks Out On Berbatov as Ferguson Keeps Fans Guessing
David Gill wishes Dimitar Berbatov all the best as move to Fulham looks sealed
Sir Alex Ferguson has claimed that he has no idea where Dimitar Berbatov is, as Manchester United look to sell the wayward striker before the stroke of 11pm.
Berbatov is hoping for an exit after Ferguson made it very clear that the Bulgaria international would not be in his plans for the season ahead, particularly with the big-money purchase of Robin van Persie.
And David Gill has come out to wish the 31 year old the best in his future, as a deal with Fulham looks very likely.
"Berbatov is a great professional," he said. "Not an ounce of trouble in four years. A real role model. We wish him the best."
Ferguson stirred the pot this morning by insisting he had no idea where Berbatov was going to end up, going so far as to suggest he might return to Tottenham.
"I do not know what has happened," he said in his press conference. "He has not gone yet. I do not know anything about it. There's not been any contact from him.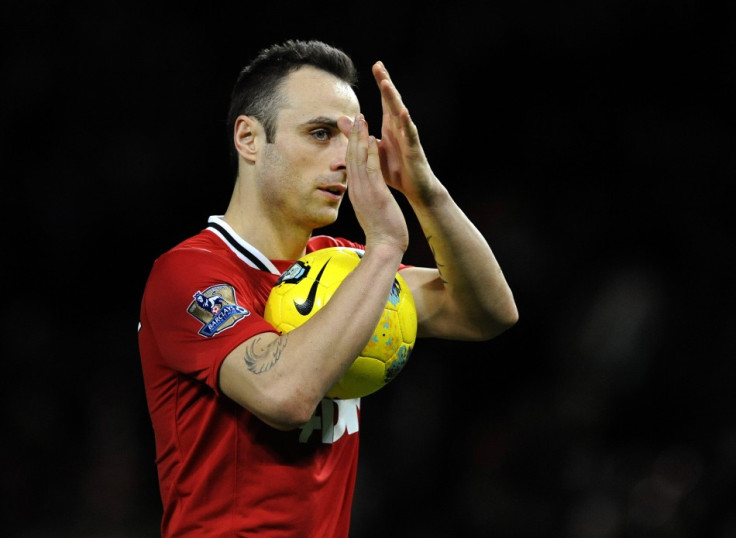 "We thought he was in Italy but it turned out he isn't. He could be anywhere.n I really mean that.
"I wouldn't be surprised if he was at Tottenham. There are rumours going around. I do not think it is settled at Fulham."
Juventus and Fiorentina were reportedly fighting over the United man this week, but Juve director Giuseppe Marotta said that the star wanted to stay in England.
"We contacted Manchester United about [17.00] when we found out that Berbatov rejected Fiorentina's offer," Marotta explained to Sky Sports Italia yesterday. "We then contacted the player's agent and he said to us that Berbatov had a offer from his former coach to join Fulham.
"We only approached Manchester United and got close to the player after discovering he had turned down Fiorentina. There was an offer from Fulham, but he wanted to evaluate our proposal too and give a definitive response tonight.
"Berbatov wanted to stay in England because of his family, it's a life choice not a matter of money. He was in Munich because his wife was born in Munich. Juventus acted with transparency and fairness."
© Copyright IBTimes 2023. All rights reserved.