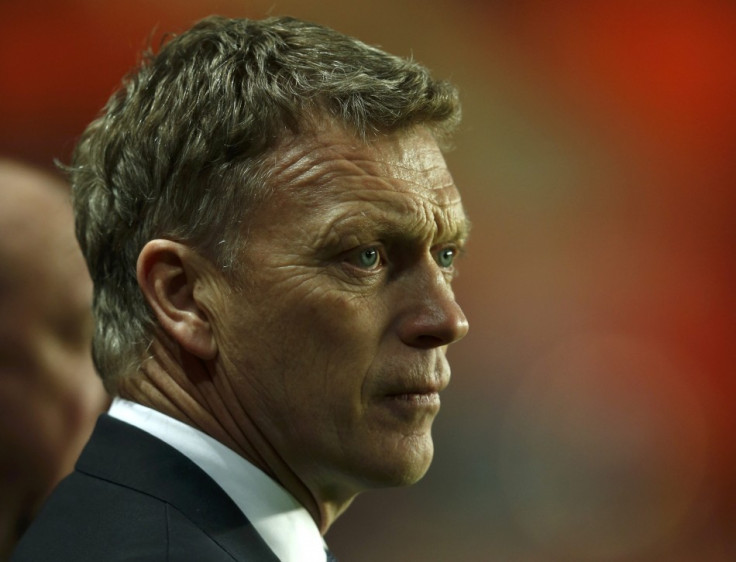 Manchester United have stumbled in their attempt to sign Paris St Germain (PSG) midfielder Marco Veratti, after his agent confirmed the 20-year-old Italian will sign a new deal with the Ligue 1 champions.
According to the Mirror, Moyes and United were believed to be counting on Veratti as back-up, in case, as it strongly appears, they fail to sign Spain international Cesc Fabregas.
However, Donato Di Campli, the agent, tweeted: "Agreement reached with the PSG. Marco Verratti will remain until 2018. The signing of the contract will be made after the return from the trip to Gabon."
The Mirror's report adds a number of other clubs were also tracking the highly-rated youngster, with Spanish giants Real Madrid and Serie A champions Juventus in the mix.
United's interest in Veratti grew after coming to terms with Barcelona's stance on Fabregas. Old Trafford chiefs have made two confirmed bids for the former Arsenal captain, the second of which was worth more than £30m, according to The Sun. However, both were refused as new Nou Camp manager Gerardo Martino is keen to hold on to the Spaniard.
The final straw may well be Fabregas' reluctance to leave his hometown club. A second report by The Sun quotes sources from within Barcelona confirming his desire to stay.
"Cesc is flattered by United's interest and recognises what a great opportunity they offer. But it's only two years since he left Arsenal and he doesn't want to turn his back on Barcelona so soon. It has been a battle trying to dislodge Xavi and Iniesta, or slot in successfully... he has had his fair share of games and wants even more," the insider said.
Now, with Fabregas seemingly out of the picture, Thiago Alcantara at Bayern Munich and Veratti set to stay at the Parc des Princes, United are likely to turn their attention to Everton star Marouane Fellaini.
The Belgian international was also being tracked by Arsenal but the Gunners appear to have dropped out of the race to concentrate on Liverpool striker Luis Suarez, leaving Moyes a potentially free run at his former star.