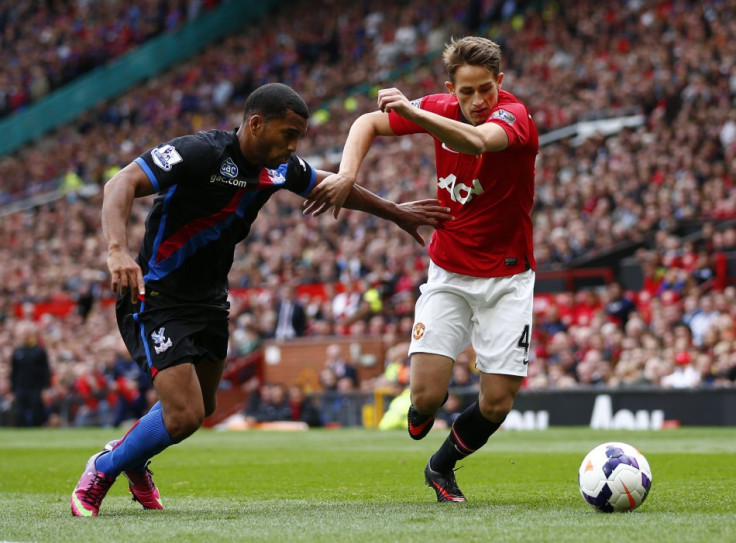 Manchester United winger Adnan Januzaj is reported to be a target for Spanish giants Barcelona. According to the Daily Mail, the Catalan club are waiting to pounce should contract negotiations with United break down.
Januzaj's current contract is scheduled to expire in eight months. Negotiations for a new contract began before the end of last season but were halted by Sir Alex Ferguson's retirement. It is believed that talks over a new deal have resumed.
The player grabbed headlines with a brace in United's 2-1 win against Sunderland last weekend. His second goal, in particular, showed glimpses of talent that is attracting interest from many clubs around Europe.
Barcelona have been tracking the player since before his move to United in 2011 and are confident of securing the player if he and united fail to agree terms.
After breaking into the first team under David Moyes, the player reveals he is happy at United.
"I'm really enjoying myself," Januzaj is quoted as saying by Sky Sports. "I played quite a few games in the reserves last season and thought I did well."
"I want to play in as many games as I can and become the best player I can possibly be," he added. "I know that I need to keep working hard every day to achieve that. I have to be ready, ready to take my chance."
Despite his career clearly progressing at the English club, it is still unclear whether he will remain in the Premier League. According to the Daily Mail, his father, who may decide against renewing with United, largely influences the 18 year-old's career decisions.
On an international level, the player is eligible to play for several teams including Belgium, Turkey, Albania and Serbia. He has yet to make a decision over which nation to represent.
"At the moment, international football isn't something that I've thought a lot about," he said.
"I know that, first, I have to concentrate on what I do for United, because that is the most important part of my career right now."
"I want to play well for United and give everything for my club," he concluded.