French giants Paris Saint Germain (PSG) have reportedly outbid Manchester United and Inter Milan for the signature of Brazilian midfielder Lucas Moura, reports the Daily Mail.
The 19 year old São Paulo midfielder has been targetted by a number of other clubs and speculation surrounding his professional future has not been slow to circulate. An earlier IBTimes UK report suggested Inter had a bid accepted themselves, only for São Paulo to reject the claim. It now appears the Ligue 1 club's bid of £35m, £5m more than that which United were offering and significantly more than Inter's £21m, will be enough to ensure Moura joins the likes of AC Milan's Zlatan Ibrahimovic and Thiago Silva as new recruits at the Parc des Princes.
Inter president Massimo Moratti is understandably upset at losing the player and described PSG's offer fee as "completely illogical", pointing out that Moura was still largely inexperienced and had not knowledge of European football.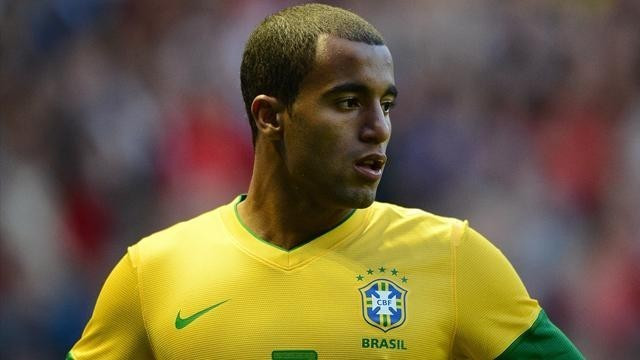 "We would never have gone up to that sum. In any case, there are no regrets that we didn't finish off the move, as the cost was already pretty high a few days ago. The €45 million that PSG offered is completely illogical and for us it would have been very out of key with our approach. PSG are starting a new era, so they are completely reconstructing the squad. At least I can relish the fact I'm saving money," Goal.com quoted Moratti as saying.
His high price aside, Moura is still considered one of the game's brightest prospects, with several European clubs keen on signing him.
Nani to Quit Old Trafford?
Meanwhile, United star winger Nani is reportedly considering an exit after failing to agree to a contract extension with Old Trafford officials.
The 25 year old winger was expecting to be offered a new contract as a sign of Sir Alex Ferguson's commitment to the player's position in his future plans. However, sources close to the player say he now feels unwanted.
"Nani wants to stay but is feeling a little unloved. He hasn't given up on a new contract but is upset that there hasn't been greater urgency shown by United. At the moment he is not in a great frame of mind," a source close to Nani said in a Daily Mail report.
"Spanish champions Real Madrid are interested in Nani but the winger would ideally like to stay at United," the source added.
Talks between the Portuguese international and United failed after the Red Devils refused to match Nani's wage demands of £120,000 per week at the start of the summer.
However, United are hoping to sort out Nani's issue before the start of the new season.