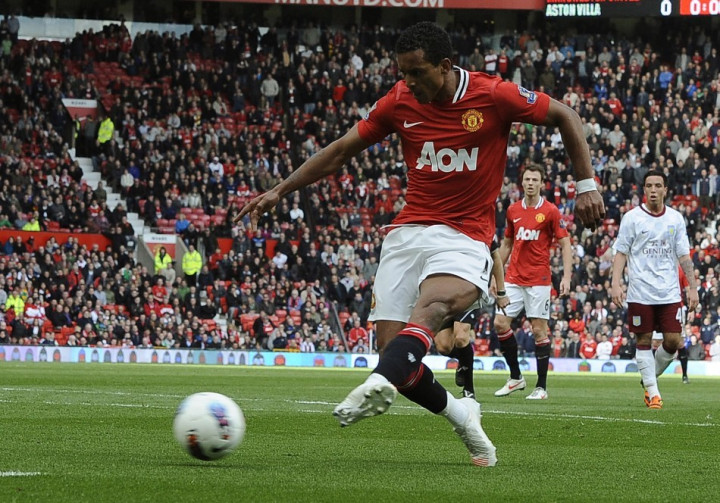 Russian champions Zenit St Petersburg have been heavily linked with moves for Manchester United winger Nani and Arsenal midfielder Andrei Arshavin. The player is the subject, the Daily Mail reports, of a £25m bid from the Russian club. The Portuguese international is presently with his national team, preparing to face Luxembourg and Azerbaijan in their opening two games. Incidentally, they have been drawn in the same group as Russia.
Nani transferred to Old Trafford from Sporting Lisbon in 2007 and despite early reservations about his maturity and consistency, established himself as a key first team member, particularly after the sale of compatriot Cristiano Ronaldo to Real Madrid. However, the emergence of Ecuadorian international Antonio Valencia and England winger Ashley Young meant he saw increasingly fewer first team chances.
The Portugal man was then dropped for the Fulham game, following a poor performance in the season opener against Everton. There was also talk of disagreement over a new contract, with the club unwilling to go beyond their £90,000 per week offer. However, at the time Nani insisted he would be happy to remain with the club.
"I am very happy at Man United and have been there five years and won every title. The manager has great faith in me and that's what is important. My agent is negotiating and we'll see what happens," he was quoted as saying.
There seems to have been a change of heart since then, with the arrival of Japanese international Shinji Kagawa and Dutch striker Robin van Persie only adding to speculation on Nani's United future. In a twist to the tale, Nani was then reported to be demanding a £5m pay-off to leave the club, despite strong interest from Zenit. To make matters even more confusing, the Daily Mail report contradicts one by Goal.com, albeit one posted two days ago, indicating Zenit had formally withdrawn from the race to sign Nani, following the arrivals of Hulk and Witsel.
In the final analyis then, will Nani move to Russia?
Well... if he is serious about first team football, then he will have to. The presence of Young, Valencia, van Persie, Rooney, Kagawa and others at Old Trafford means he has a lot of work to do to break into the first team. Furthermore, with the 2014 FIFA World Cup to think about, he cannot afford to not be playing regularly. There is also the little matter of Sir Alex Ferguson to consider.
The Scot is not famous for being content to hold on to wantaway players or those he deems to be not worthy of representing the club and will have no compunctions about allowing a player... any player... to leave, if he thinks it is in United's best interests.
As for money, although wage details are still unknown, it is a safe bet to assume Zenit will have no problems in giving Nani his demand of £100,000+ per week.
Arshavin to Return?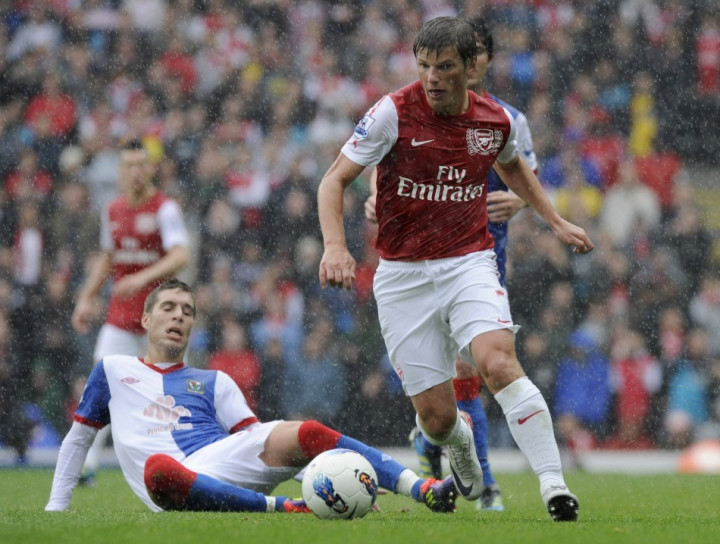 Meanwhile, forgotten Arsenal midfielder Andrei Arshavin could be on his way back to Zenit for a second time... and this time on a permanent basis, after it emerged the champions were also tracking the 31 year old Gunner.
Arshavin has long been on the fringes of Arsene Wenger's side and spent the second half of last season on loan with Zenit. Reports suggested he had impressed Spalletti enough for the Italian to consider a permanent transfer but he may have to move fast, with other reports indicating CSKA Moscow and Dynamo Moscow are also interested in the player.
Russian Window to Close Early
Finally, the reason why Zenit are rushing for a deal for Nani is that the transfer window for the Russian Premier League will now close four days earlier than expected. The Russian state news agency quoted the league's sporting director, Igor Meshchanchuk as confirming transfer applications would not be accepted beyond 6 September (the earlier date was 10 September)/