Stoke City have officially announced the arrival of former Manchester United and Real Madrid striker on a season-long deal. The 32 year old was a free agent this summer, after being released from Old Trafford on the completion of his contract. However, the transfer is still subject to final approval from the Premier League committee.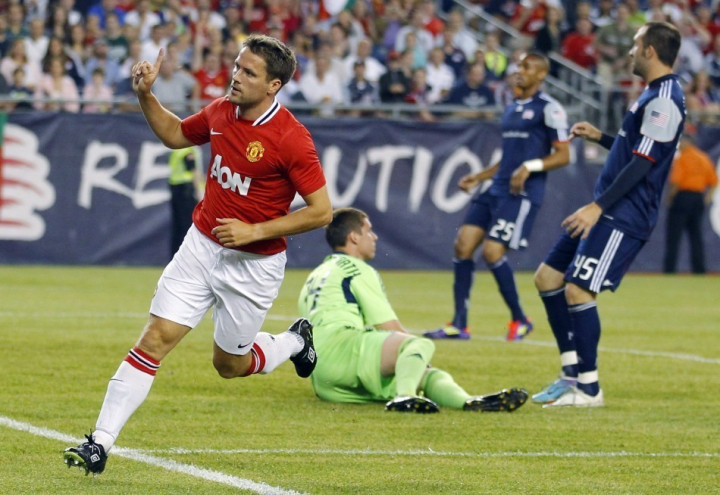 "Stoke City have today won the race to sign England international striker Michael Owen on a free transfer, subject to Premier League Board approval," reads a statement on the Potters' official Web site.
The former Real Madrid striker claimed to have had several offers over this summer and was even reportedly considering a return to boyhood club Liverpool, who are in need of strikers following Andy Carroll's loan to West Ham United. However, it is the Potters who have claimed the 2001 Balloon d'Or winner's signature.
"Delighted to have signed for Stoke subject to Premier League approval. We have been in talks for a while and it was a club I was always keen to join," Owen posted on Twitter, adding, "I'm particularly excited at the prospect of working under Tony Pulis. He has assembled a great squad that I look forward to joining. I'm now looking forward to contributing as much as possible to the club and can't wait to play in front of a great set of supporters."
Squad Lists
However, there could be a final bump in the road for both Stoke and Owen. All Premier League teams are required to submit 25 member squad lists for the new campaign... and the Daily Mail reports Stoke failed to do so, as they were concluding the transfer with the striker. The Potters are now waiting on the league's committee to approve Owen's inclusion at the expense of one of their other players.
"The Premier League Board is currently considering an application from Stoke City to register a player and, subsequently, their squad list will be confirmed at a later date," the statement on the league's official Web site reads. The league's committee will now conduct a series of cross-checks to ensure Owen's transfer fulfilled all required legalities.