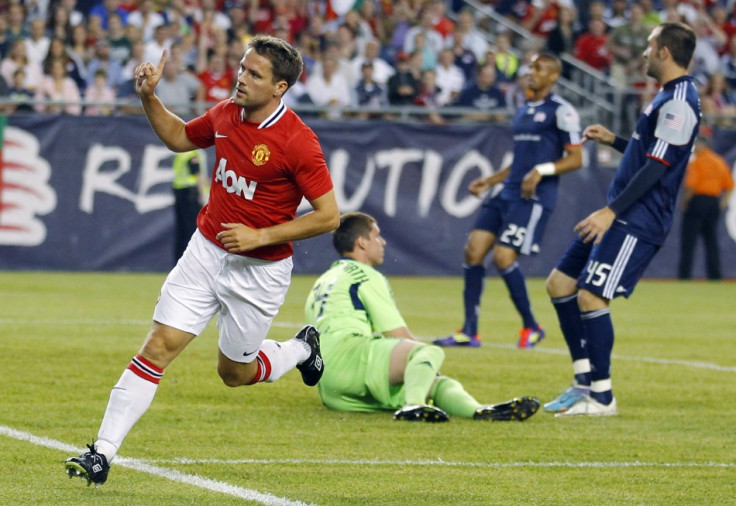 Earlier this week Manchester United confirmed they would not be offering veteran striker Michael Owen a new contract, meaning the 32 year old former Liverpool and Real Madrid player will leave Old Trafford as a free agent in the summer.
The news was made public by tweets from the player himself, which read: "The manager informed me after our testimonial match (for Harry Gregg) on Tuesday that the club would not be offering me a new contract. I have loved every minute of the three years I have spent at such a fantastic club. I would like to thank the players, staff and fans for their support and wish them well for the future. I now plan to have a short holiday during which I will contemplate my next move."
There has been some measure of speculation about Owen's future prospects, with memories of rumoured interest from Championship side Brighton in February. However, Owen at the time was unwilling to leave the Premiership.
It now appears he need not.
According to reports on Goal.com, both Stoke City and newly promoted Southampton are interested in the one-time Ballon d'Or winner. Apparently Stoke manager Tony Pulis made an approach three years ago, when the player left Newcastle and the Potters' chairman Peter Coates has not ruled out another move.
"Michael Owen has been a fantastic player and I can see why Tony might be interested. Tony is away at the moment, but that is one we could discuss when he gets back. He was interested in him previously," Coates is reported as saying in a Goal.com article.
Meanwhile, there is also interest from Southampton, who will return to the Premier League for the first time since being relegated in the 2004/05 season, as runners-up from the Championship. According to another Goal.com report, Southampton legend Matt Le Tissier contacted Owen via Twitter.
"Maybe the warmer south coast should be your next ­destination mate, better for your muscles," the Saints legend wrote, to which Owen is believed to have replied: "Open to offers!!!"
While there is now word on how official interest from Southampton is, it is certain that should the parties meet, Owen will definitely have to take a wage cut.
Finally, Leeds United boss Neil Warnock has come out and said he believed Owen "wasted a season" at United. Apparently, Warnock claims that had Owen been playing regularly, he would definitely have been picked for the England team going to the summer's European Championships, particularly since the country is facing a shortage of strikers.
"It is great to play for Manchester United and all the trimmings (that come with it). But I would have loved him to have a season playing for a mid-table Premier League team because I don't see anyone better than Michael Owen in the European Championships squad. The only way he could have been picked would have been by playing. I think it is a waste he is not up for selection because at Manchester United he is way down the pecking order. I wish he'd have played, I am sure he probably thinks the same," Warnock was quoted as saying, in an iTV report.