Manchester United are considering a surprise transfer bid for Liverpool teenager Raheem Sterling. The Mirror suggests Sir Alex Ferguson wants the 17-year-old as a long-term replacement for unhappy Portuguese winger Nani.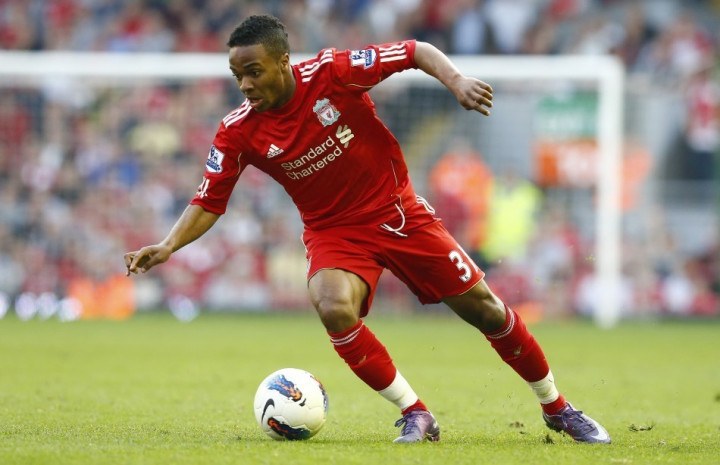 Sterling is currently negotiating a new contract (reflective of his inclusion in the first team) at Anfield but discussions have stalled over wages. An earlier IBTimes UK report suggested the youngster wanted £50,000 per week to remain with the Merseyside club and the club's opening offer of £20,000 was rejected. Since then a £30,000 compromise has been reported but there has been no official announcement.
The stalled talks led the Reds' manager, Brendan Rodgers, to warn his young star to focus on football and professional development rather than his pay cheque, particularly so early on in his career. Unfortunately for the Northern Irishman, the player's camp did not react well to his warnings, which has only increased speculation the youngster may opt to leave Anfield.
However, any move to Old Trafford will be an acrimonious one; there has been no direct transfer between the clubs since Phil Chisnall's move almost 50 years ago. The most recent case was that of Argentinean left back Gabriel Heinze, who was forced to go from Old Trafford to Spanish champions Real Madrid instead of Liverpool, as the player wanted.
Rodgers Pleased with Lucas' Recovery
Meanwhile, Rodgers declared himself delighted with the return of Brazilian Lucas Leiva. The 25-year-old defensive midfielder started the Premier League game at home against Southampton, marking his recovery from a thigh injury early this season.
"My plan was to give him 60-65 minutes, but he was comfortable and it was probably only in the last 10 minutes that he started to tire, which is when I took him off. It was a very, very good performance for him and it's great to see him back playing," the ex-Swansea City manager said to his club's Web site after the game.
The Reds won 1-0, thanks to a header from Danish international centre back Daniel Agger.