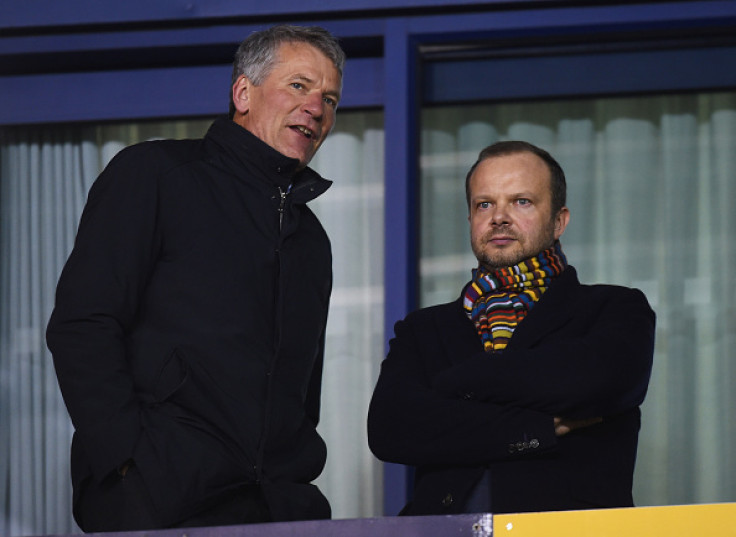 Scott McGarvey has urged Manchester United to spend heavily on two or three world class players rather than splashing cash on young players, who have the potentials to become world class. Angel Di Maria and Bastian Schweinsteiger have been the only two world class players signed by the Red Devils since Louis van Gaal's appointment.
While, Di Maria left Old Trafford after his debut season and made a switch to Paris Saint-Germain, the German international has struggled with injuries, but whenever he has been on the pitch, he has been quite impressive.
Meanwhile, McGarvey – who played for the 20-time English champions between 1980 and 1984 – has advised the Red Devils to sign players who are familiar with the Premier League.
In an exclusive interview with IBTimes UK, the former United striker said: "We have got two or three young potentials, which is fine. We got Bastian Schweinsteiger in, who is only the world class signings. But United need to bring in two or three world class players in the summer. Whether we will get them or not is something I am not sure."
"We cannot keep buying potential world class players and spending big money on them. We need to bring in players who are already world class and it is fine to spend money on them.
"I don't need United to buy too many foreign players. We need to players who understands Premier League," McGarvey added.
Woodward has to take some blame
In 2013, Ed Woodward replaced David Gill and was appointed as the club's executive vice-chairman. He took care of transfers and McGarvey says the United chief needs to take some blame for the Red Devils' poor form. He also advised Woodward to bring in someone who is efficient in dealing and negotiating with transfers.
"David Gill was very successful, he did extremely well when Sir Alex Ferguson was the manager. But, Manchester United have not got to make some good transfers in the last three years and Woodward has to take blame for some of the it, not for all of it," the 52-year-old explained.
"I just think if Jose Mourinho takes over, we need someone who is capable of negotiating in getting the right players and not panicking on 1 September. We should finish our business in July and August as Manchester United is a club where most of the players want to play for."