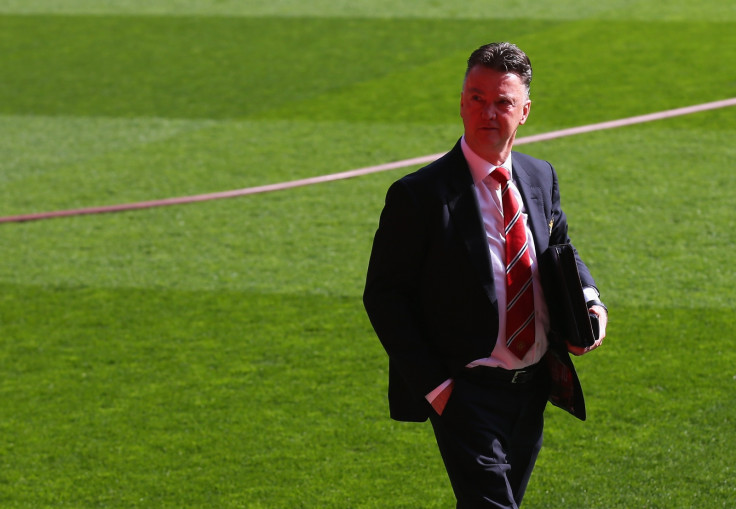 Louis van Gaal has confirmed that signing a striker in the summer transfer window is not a priority for Manchester United.
The Dutchman started his skipper Wayne Rooney as a frontman in their 1-0 victory over Tottenham Hotspur at Old Trafford on 8 August. He also has the services of Javier Hernandez and James Wilson as the other two first choice strikers in the squad.
In addition to this, Adnan Januzaj has been deployed as a striker in the pre-season friendlies. Van Gaal clams United will strengthen the attacking position only if the player can improve the squad.
"No, that is not a special item for me - it is more in the media they are discussing about a striker," Goal.com quoted Van Gaal as saying.
"The striker is Wayne Rooney and we also have Javier Hernandez, Adnan Januzaj and James Wilson. It is not a special objective for me."
"But when we can buy another striker who has a lot of qualities, more than our players, then we buy. But we have always done that."
"I said it before but they [the media] are not writing it. I have said it before, we have Rooney. You [the media] said he has to play in a striker's position," he added.
United signed Memphis Depay from PSV earlier this summer. The Dutch international made his debut for the Premier League giants during their victory over the north London club in the season-opener.
Depay was deployed as a No 10 and not in his preferred left wing position. Van Gaal admitted impressive display from Ashley Young forced him to play his compatriot behind the striker.
"It is a new position for him and he has to adapt because he is a goalscoring type. We have to wait and see if he can fulfil the demands of this position but [he's playing there] because Ashley Young is playing very good on the left side," the United manager explained.
"Therefore, those are the circumstances but they can change during the season. He can play in this position."