Manchester United striker Wayne Rooney has refused to comment on his future at Old Trafford but has revealed his frustration at playing in central midfield positions. The England international was pushed down the field in the final months of Sir Alex Ferguson's reign, particularly after the signing of Dutch striker Robin van Persie.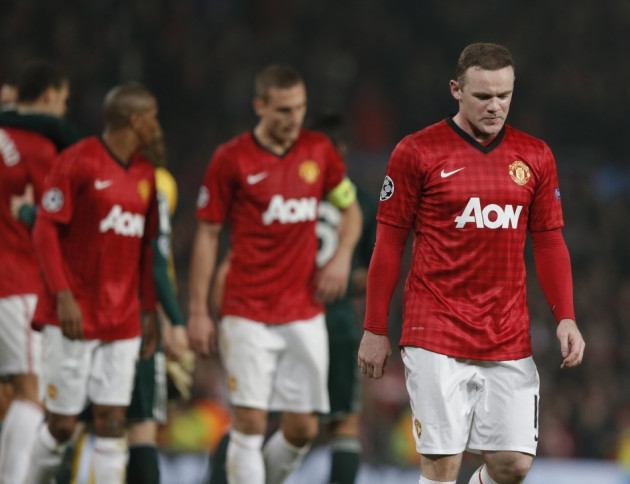 Rooney managed 12 goals and 10 assists in 27 Premier League appearances this season. And while it is a solid return, it remains a far cry from the 27 goals and four assists from last season.
The 27-year-old has already submitted a transfer request but that was rejected by Ferguson, just prior to the Scot announcing his retirement. Incoming United boss, David Moyes, is expected to speak to Rooney before deciding on his future at the club. And, according to an earlier report by the Guardian, he is expected to persuade the striker to remain at Old Trafford.
Judging by Rooney's comments though, that may be a difficult task unless the player is assured a striker's berth.
"No. In the years to come, that might be somewhere I could play, but, right now, I'm definitely a centre-forward. I'm after more goals. I've played up front on my own a few times for Manchester United and it's a role I'm very comfortable with and have no problems playing," FourFourTwo magazine quoted Rooney as saying.
"When you play as a target man, you have to stay up front and help the team out by holding the ball up and waiting for support. That all comes with experience. It's a good role for me to play, and hopefully I can continue doing well there," he added.
Rooney has been linked with a move to Arsenal, with Arsene Wenger admitting he would welcome the signing. The former Everton youngster has also been linked with a move to Ligue 1 champions Paris St Germain and Europa League champions Chelsea.
United chiefs, however, appear reluctant to see Rooney leave. Chief executive David Gill was quoted as saying "the club doesn't want to lose its star players".