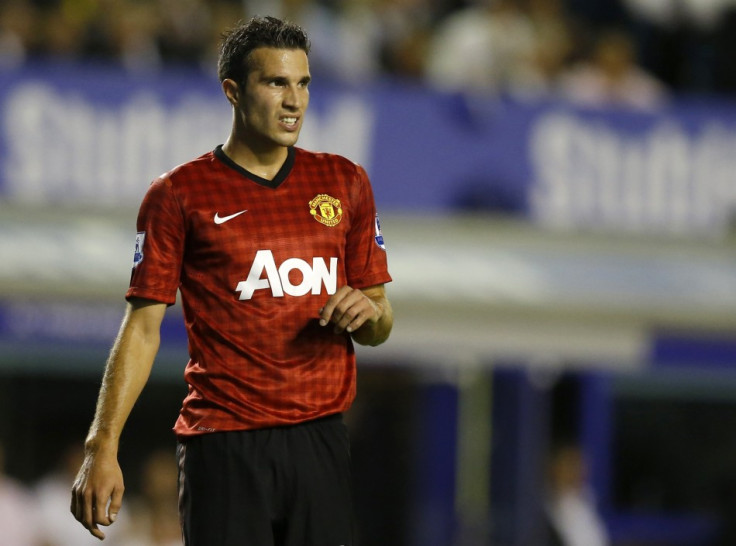 Manchester United's legendary keeper Peter has heralded Robin van Persie as a "game-changer" for the club, with the striker already making an impact as they look to close the goal gap on rivals Manchester City.
After City won the title last year on goal difference, Sir Alex Ferguson set a clear objective on making his attacking line-up unstoppable.
After admitting to having a soft spot for Didier Drogba, Ferguson finally fended off his opposition to get hold of Van Persie, and the Scot couldn't be more delighted to complete a roster which he believes matches the 1999 line-up of Dwight Yorke, Andy Cole, Teddy Sheringham and Ole Gunnar Solskjaer.
And Schmeichel is in total agreement with his former manager, saying that van Persie can bring the final piece of the puzzle that United have been looking for.
"People have compared the current strikers with the group we had in 1999, but I'd be very reluctant to compare them man-for-man and attack-for-attack," he said, as reported on the United website.
"The game was different back then, the players were different and we played different systems. We were very much a 4-4-2 side, whereas today we play systems that are much more versatile.
"[Nowadays] we're more flexible and able to react and change things a lot quicker with the players we have available from game-to-game and also mid-game. And, tactically, I think things have evolved.
"Back in '99, I think we were just expected to go and score every time we had the ball, but nowadays I think fans appreciate we'll play a certain way in order to get the result we need.
"I'm sure we'll see some exciting football from the lads this season, but ultimately it's about picking up points and winning the title back."
Schmeichel, who played for City as well as United during his professional career, believes that the signing of van Persie has given United a slight edge in the 2012-13 title race.
"For me, the signing of Robin van Persie is a real game-changer," he explained. "By bringing Robin in, we've shown our intent for the season - we've got the one player everyone wanted and we got him because we can provide a fantastic platform for anyone who has ambitions of winning trophies.
"We have gone from being neck and neck with Manchester City to now, in my opinion, being ahead; our squad has greater depth than anyone else in the league."