Manchester United are believed to be leading the race in signing Valencia midfielder Andre Gomes. The 22-year-old is currently with the Portugal national team as they prepare to take on Poland in the quarter-final of the Euro 2016 at the Stade Velodrome on 30 June.
According to Italian publication, Juventus are interested in signing the La Liga midfielder this summer, even as uncertainty prevails over Paul Pogba's chances of staying or leaving the club. The France international, is part of the national side in the ongoing European championship and has been heavily linked with a move away from the Old Lady.
United, along with Chelsea, Real Madrid and Paris Saint-Germainare all in the race for Pogba. His agent Mino Raiola admitted that there are chances his client could leave Juventus in the summer transfer window.
Pogba's uncertain future will have no impact on Juventus' decision in their ongoing pursuit of Gomes. Juventus have held talks with Valencia sporting director Vicente Garcia Pitarch with regards to the sale of their midfielder, claims Gazzetta dello Sport.
The Serie A winners tabled a £31m ($41.3m) offer for the Portuguese international, reports the Manchester Evening News. Juventus's offer has been turned down by Valencia and the Italian outfit are of the view that United have a deal in place with Valencia in signing Gomes.
They believe the presence of Jose Mourinho and his agent Jorge Mendes has played in United's favour in their pursuit of Gomes.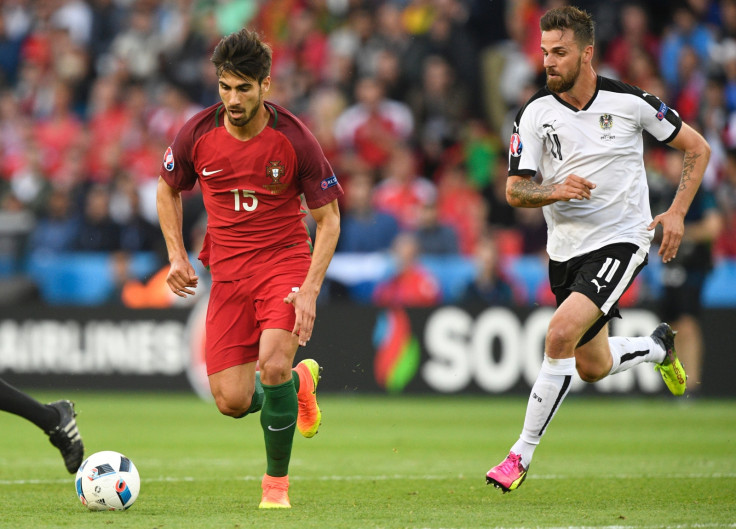 Meanwhile, Barcelona are also believed to be in the race in signing the Valencia man, according to Sport. The Portuguese midfielder is not a priority target for the Catalan club, but they believe he can be a valuable addition to Luis Enrique's squad.
Juventus' feeling that United have won the race for Gomes' signature means that the Red Devils have managed to beat both Massimiliano Allegri's side and Barcelona in signing the Euro 2016 star. He earlier expressed his admiration for United manager Mourinho after admitting his future is on hold until the Euros.
"Mourinho is a great coach, there is no doubt about that, but for now my future is left to one side," Gomes told Marca.
"I am not at all concerned with what will happen after the European Championship, I look forward to the tournament starting."