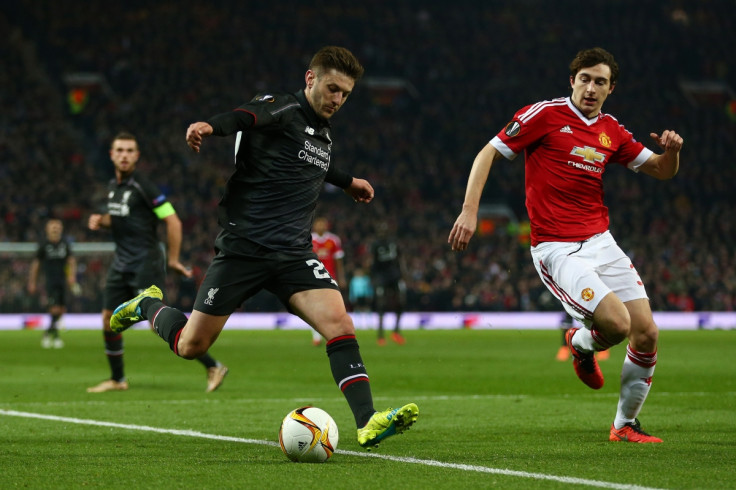 Manchester United defender Matteo Darmian insists he is not considering leaving Old Trafford at the end of the season. Darmian, 26, arrived from Torino for an undisclosed fee during the summer transfer window, immediately slotting in at right-back and enjoying an impressive start to life in the Premier League.
The Italy international's form has wavered drastically since, with his season exacerbated by hamstring and shoulder injuries. The 23-year-old Guillermo Varela has displaced him at right-back in the early months of 2016, getting the nod ahead of Darmian in United's Europa League second-leg clash with Liverpool on Thursday 17 March – arguably the club's biggest game of the season to date.
Serie A champions Juventus were linked with a move for the Italian defender in January, offering him a fast-track route back to Italian football. But Darmian has strongly dismissed suggestions he is looking for an early exit.
"I am happy here [at United]. I have no reason to think about the transfer market," he told Sky Sport Italia, Gazzetta dello Sport reported. "When I got the call and an offer from Manchester United I did not have to think twice. They are one of the most important clubs in the world, in terms of history and everything else to do with football."
Darmian adds his impressive start to the club means he has had no reason to worry about his future.
"I started off well. Thanks to everyone at the club, I have enjoyed every minute here. When there was talk of moving in January, I laughed it off as I am very happy here.
"I have a long contract here and I have not thought of anything else other than finishing the season strongly. The aim is to end the campaign the best we can and then take that club form into the national set up for the Euros."