Shinji Kagawa has been offered a new deal by Borussia Dortmund, with the club hoping to stave off interest from the likes of Manchester United as the summer edges closer.
Kagawa is reportedly a big midfield target for the Red Devils, and at the beginning of April, Dortmund admitted that they know he is considering a move to England or Spain.
"We would love to extend to his stay. When the ball is in the penalty area, Shinji transforms it. We know that he flirts with England and Spain," manager Michael Zorc said at the time.
And now, as United continue to be connected to the 23 year old, Zorc says they are working hard to offer him a deal he can't refuse.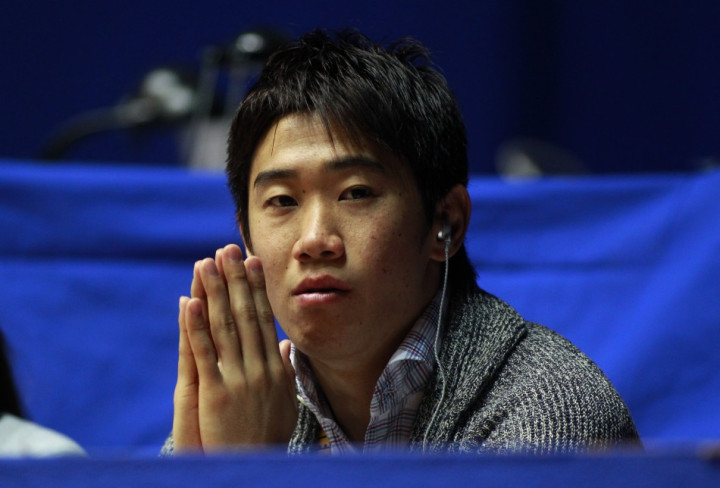 "We would like to extend long-term with him," he told Bild. "He is still not fully conclusive, there is much work ahead of us."
United are said to be on the lookout for a playmaker in the summer transfer window, and though Paul Scholes is shining for the side after returning from retirement, at 37 years of age he will need to be replaced at some point.
Sir Alex Ferguson insisted when the midfielder retired at the end of last season that United would adapt their play to be without a midfielder the likes of the England international, but his return to the pitch mid-season would suggest otherwise.
And United executive David Gill admitted last week that the club are set for a very 'interesting' summer, with numerous deals a possibility as they sign on current players and see some make their exits as well.
"The work goes on all year round but obviously intensifies as we come to the end of the season in terms of players," Gill told United Review.
"There's various contracts we've got to do, we'll look at some acquisitions and there will be some players who will leave. It's an interesting time."
With that in mind, Kagawa could well be in line for a move to United. And the young star has admitted that joining the English giants would be a dream come true.