Kagawa Admits Understanding Ferguson is Hard
Manchester United summer signing Shinji Kagawa has confessed to having a difficult time understanding Sir Alex Ferguson's instructions. The Japanese international signed from Bundesliga club Borussia Dortmund.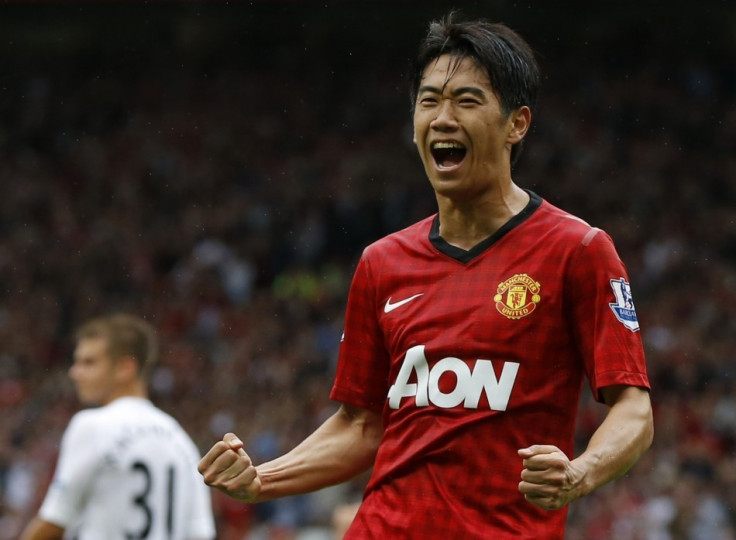 "I can't tell a word he says! I am trying to learn English, but understanding the manager might take a little longer," Kagawa explained, after United's 3-2 win over Fulham.
The £12m man from Japan via Germany scored his first goal for the club in the game against Martin Jol's side but more important was the fact the playmaker's performance and the ease with which he seems to be settling into life at Old Trafford.
"Mine wasn't exactly in the same bracket as [Van Persie's], but it felt great. [I couldn't really miss] from two yards out! That wasn't the sort of goal I usually score so I hope next time I will show the United fans what I can do from longer range," the 23 year old explained, adding, "My game is not just about scoring, though. I like to create openings."
Kagawa also spoke about the kind of improvement he wanted to see, both personally and collectively.
"The physical side of it is the first thing. I need to adapt to that. The other thing is the quality through the division," the youngster admitted, adding, "We seem to play the ball sideways a lot, but I want team-mates to start giving me the ball from all areas and angles. I need to speak to them about this, because I want them to have the trust in me to play the ball forward."
Bolt a Good Luck Charm
Meanwhile, Jamaican sprinter and the winner of three gold medals at the London Olympics 2012, Usain Bolt, was present at Old Trafford for the Fulham game, as a guest of the club. the world's fastest man, who has in the past expressed a desire to play for United, was given a standing ovation by the fans and was then seen having a private chat with Ferguson.
Finally, signing Bolt may not be as bad an idea as it appears. It could well be that the athlete is the Red Devils' personal good luck charm. It appears Bolt shook hands with the entire United team before they went on to play and beat Fulham, to recover from the disappointing 0-1 opening day defeat to Everton.
© Copyright IBTimes 2023. All rights reserved.