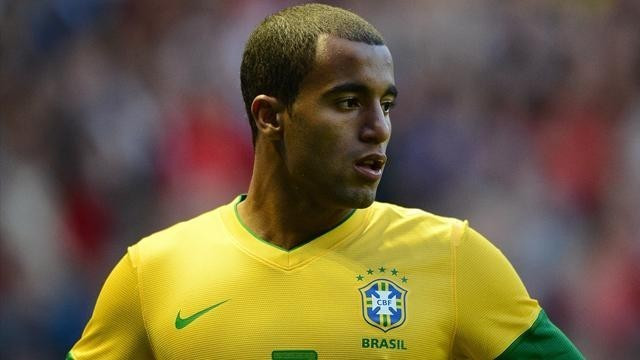 This summer's transfer window should have been a statement of intent from Sir Alex Ferguson and Manchester United - that the former champions would not make it easy for rivals Manchester City to defend their Premier League crown.
It started off well enough... with the Red Devils landing playmaker target Shinji Kagawa from Bundesliga club Borussia Dortmund and English teenager Nick Powell from Crewe Alexandra. Since then, however, very little has gone according to plan.
Ferguson was beaten to Belgian playmaker Eden Hazard by Chelsea, and it now appears he will lose 19-year-old Brazilian midfielder Lucas Moura to mega-rich French club Paris St Germain. Following the two setbacks, Ferguson is reported to be extremely unhappy.
"The Lucas Moura deal with PSG looks to be done at $40 million, and Manchester United thought they had got Hazard but he ended up going to Chelsea," an unidentified source told ESPN, "Sir Alex is not happy with losing out on two of his top transfer targets this summer, not happy at all."
The Scot is reportedly further incensed by comments allegedly made by former Manchester City striker Robinho, relating to how "boring" living in Manchester could be. The Daily Mail reports that Moura's decision to snub United in favour of PSG and the French capital were largely based on those conversations with his compatriot.
As far as Moura's potential transfer to PSG is concerned, the French outfit have reportedly offered almost £36m to Sao Paulo and have indicated they are willing to wait until January next year to sign the player.
"Without doubt it would be much better for me to stay to help Sao Paulo until the end of the year," Moura has been quoted as saying in the Daily Mail report, adding: "I want to win a title before I leave, qualifying for the Copa Libertadores. If the deal is in January, I can do this for Sao Paulo."
All this means that Arsenal striker Robin Van Persie may receive the full force of Ferguson's attention, as the United boss seeks to salvage something from his list of transfer targets. The Gunners' captain and leading goal scorer from last season has played a cat-and-mouse game over his Emirates future for most of the summer, with United and Italian champions Juventus believed to be strongly interested in signing the 29-year-old.
Reports suggested that Arsene Wenger, while loathe to lose his star striker, would part with Van Persie for a fee of £30m - but that has thus far proved too high a figure for Ferguson, given the player's age and injury record. However, given that he has no other high-profile target left to aim at, the Old Trafford club might reconsider their Van Persie stance.
The fact Ferguson was missing from the touchline as his side drew with Norwegian outfit Valerenga, in a pre-season friendly in Sweden, adds just a little bit more weight to the suggestion the Dutchman could provide an exciting link-up with English international Wayne Rooney for next season.