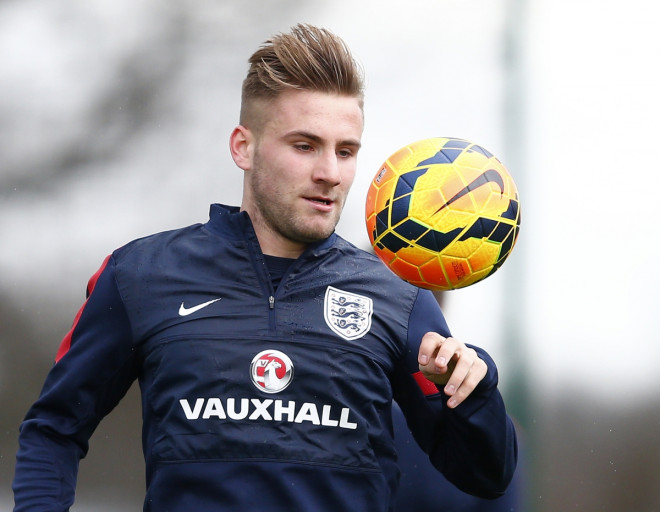 Manchester United are on the verge of completing a £30m deal with Southampton for left-back Luke Shaw in the summer, according to the Guardian.
The defender was ardently linked with a move to Chelsea, with the player revealing in a twitter conversation that he is a Blues fan.
However, with United offering him £100,000 a week, Shaw is reportedly willing to snub a move to Stamford Bridge and make himself comfortable in Manchester.
David Moyes played a major role behind convincing him for a move to United, something which has to be taken over by the new manager or Ryan Giggs, whoever is in charge of transfers during the upcoming window.
This will make Shaw the highest paid teenager in the country and deservedly so, given the amount of talent he has shown with Southampton in the last two years he broke into the first team.
United are loking to completely revamp their squad this season, with the manager expected to be handed a £150m chest to spend in the summer.
United have pressing worries in defence and in midfield, with their attack more or less sorted with the likes of Wayne Rooney and Robin van Persie likely to hit their best after the departure of Moyes.
The 18-year-old wants his future to be decided before the World Cup and is set to become United's first of many major signings of the summer. He will come in place of Patrice Evra, who is unlikely to extend his contract beyond the summer.
It will be major test for any manager who comes into the team, with the Red Devils set to finish seventh in the league and without any hope of securing Champions League football next season.
Shaw's arrival will encourage other players to make the move in spite of the absence of European flavour, as United look to build from the roots down and build a team to scale similar heights as in Sir Alex Ferguson's era.