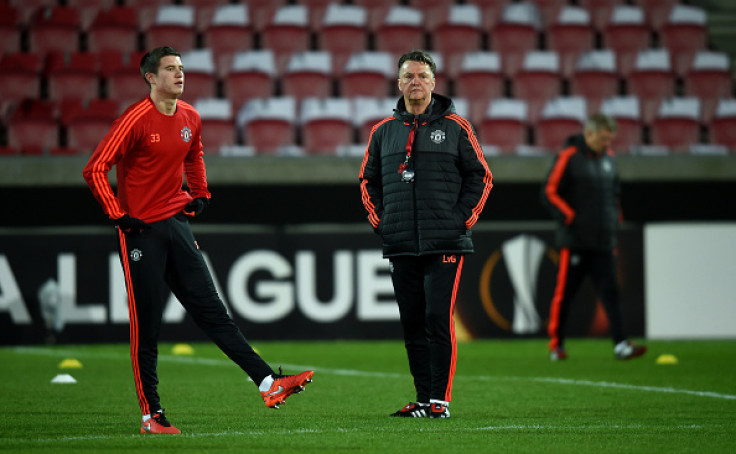 Manchester United defender Paddy McNair has fallen slightly out of favour this season after making a break through under Louis van Gaal during the 2014/15 campaign. The versatile defender started 12 games last season making a total of 16 appearances in the Premier League but this season has seen him appear just eight times, with only three of them being from the start.
The 20-year-old Northern Ireland international has mainly featured at centre-back and at right-back for his club following his induction into the first team but during the recently concluded international break, his national team boss played McNair in a holding midfield position against Wales and Slovenia. They drew against the former and won 1-0 against the latter as they continue their preparations for the European Championship finals in France later in the year.
United's rising star looked comfortable in his new position and is hoping to convince the Dutch manager to play him in a similar position at club level. The Red Devils are facing a shortage of holding midfielder's with the ageing Michael Carrick and Morgan Schneiderlin the manager's only options following Bastian Schweinsteiger's injury. The 20-times English champions are in the race for a place in the top four and their next encounter is against Everton at Old Trafford on Sunday (3 April).
"I am learning about the holding midfield position and really enjoy playing it for Northern Ireland," McNair told the Belfast Telegraph.
"A lot of people said when I was growing up that I would end up in midfield and to have played there a few times at international level is great."
"I started playing centre-back for United and maybe now people see me as a centre-back but personally I think I'm more of a midfielder. If I had the chance to play the holding midfield role at United that would be fantastic," the Northern Irishman explained.
"If I'm told though to play centre-back, right-back or wherever, I'll be happy enough because I want to play games. I've had a lot of injuries this season which haven't helped so my aim is to keep working hard at the club and get as many matches as I can until the end of the season."