"Red Monday" was a torrid affair. "Mersey Monday" a glorified dud. But on 15 January "Manchester vs Merseyside" could rid the weight of its questionable tagline and provide a spectacle that will richly entertain the masses and live up to the ever-increasing, never-ending hype that always surrounds encounters of this magnitude.
Manchester United vs Liverpool has been and is arguably still the biggest fixture on the English footballing calendar, but the only memory that remains of October's muted affair is the branding Sky Sports bestowed upon it. With the Red Devils looking imperious and the Reds battle-weary, as well as a host of other factors, the clash at Old Trafford should prove to be a far cry from the dross served up at Anfield a few months ago.
Despite their recent mini-blip Liverpool will not approach the game in the manner United did at Anfield. The Red Devils were in a state of flux under their new boss, who had no interest in going for the jugular of their then rampant rivals. Jurgen Klopp is not the kind of manager who will limit his side's attacking qualities for anyone or anything, while his team is not able to shut a game down and stifle opponents through their defensive work. The stunning collapse against Bournemouth last month is a good case in point.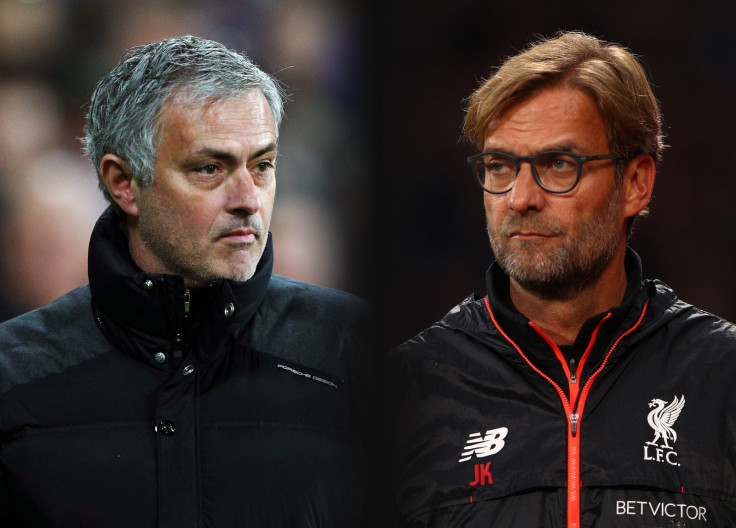 As the old adage goes, the best form of defence is attack, and Klopp's sides are traditionally most dangerous when assuming the front foot and taking the game to their opposition. The German will certainly set his team out to inflict damage on the hosts rather than limit what could be done to the Reds. Still, the absence of Sadio Mane and doubts over the sharpness of Jordan Henderson and Philippe Coutinho, who only returned to first-team action after six weeks out on Wednesday, has done and will continue to have a telling impact on Liverpool's offensive capabilities.
Mane and Henderson did not feature in their side's dreadful 1-0 defeat in the EFL Cup by Southampton. The absence of the pair was deeply felt by their team-mates; the lack of Mane's blistering speed and direct running meant Liverpool had trouble stretching the Saints' well drilled defence. With the Senegalese star currently away with his country for the Africa Cup of Nations, Adam Lallana was moved from central midfield - where he has consistently delivered performances which have put him in the reckoning for the Player of the Year award - to the right wing, a position where he isn't nearly as effective.
With no Henderson, Liverpool were devoid of the ability to start attacks quickly while Emre Can and Lucas Leiva's lack of mobility was both highlighted and exploited by Claude Puel's side. The club captain's all-action approach, leadership and intelligence in possession were sorely missed in midweek and while he is expected to be available to face United, his fitness levels may be slightly below what's required in order to have a telling contribution.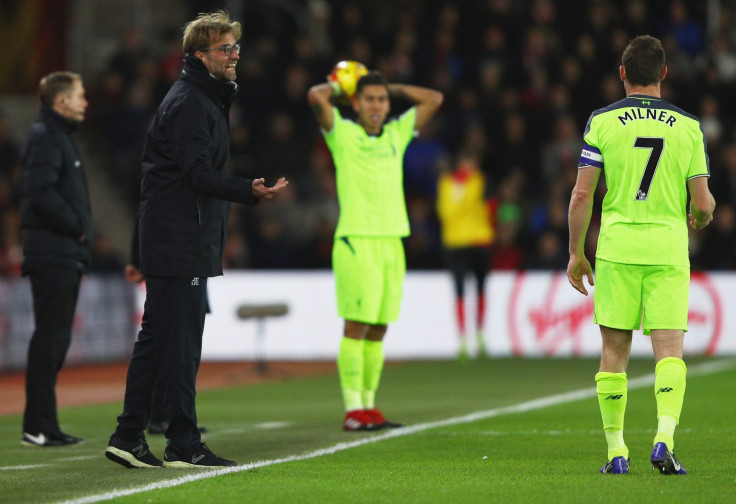 Klopp won't change his overall approach but there will presumably be a different one from Mourinho. United were out of sorts and lacking in ideas and identity, but under the Portuguese's guidance they have gradually looked more and more like their old selves, with the clearest evidence coming in their dramatic late victory against Middlesbrough on New Year's Eve.
Mourinho has never been one to stand to ceremony and is quite happy to turn mouth-watering clashes into turgid slogs in order to grind out the result he wants. But at Manchester United, especially at Old Trafford, results are expected to go hand in hand with dynamic, attacking football, and the current manager knows that better than anyone.
Mourinho won't approach Liverpool in the way he did a few months ago. Since discovering what seems to be the best combination for his side's engine room United have seen a dramatic upturn in form and have outclassed rivals Arsenal and Tottenham Hotspur at home in recent months.
In Michael Carrick, Mourinho has an experienced defensive shield who, even at 35, can still control the most fervent and ferocious of matches with his metronomic passing and footballing brain. In Ander Herrera, he has a tenacious, talented, well-rounded playmaker who allows the mercurial Paul Pogba the freedom to demonstrate his boundless ability.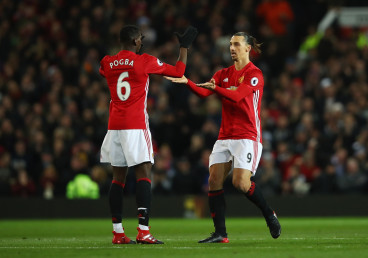 After winning their last nine matches in all competitions, Mourinho seems to have found the most productive system for his United side. During their recent purple patch, the Red Devils have scored 20 goals, conceding just three, and their summer signings are starting to assert their collective influence at the Theatre of Dreams.
Pogba is settling into life at his old club after initially struggling to come to terms with the intensity of the Premier League while Zlatan Ibrahimovic has recovered from his early season goal drought and is back to being the indomitable force that has terrified defences across Europe for the best part of 20 years. The Frenchman and Swede have developed a strong rapport both on and off the pitch, with United reaping full rewards as a result.
Fellow summer signing Henrikh Mkhitaryan - a forgotten man during the embryonic stages of the season - has made a huge impact since Mourinho brought him in from the cold. The Armenian's impressive performances have culminated in him coming first, second and third in the club's goal of the month competition for December.
It was said about "Red Monday" and "Mersey Monday", but "Manchester vs Merseyside" should enthuse and enliven football fans both in the stands and around the world. The current states of both clubs, along with the presumed approaches of both managers, should be enough to banish the memory - or lack thereof - of the previous encounter between the two sides and hopefully produce a classic in a fixture brimming with history and incident.