Rio Ferdinand has pinpointed the return of Michael Carrick to the starting XI and the rise of the summer signings as vital factors in helping Manchester United recover from the poor start to the 2016/17 season.
The Red Devils suffered their first defeat of this campaign at the hands of Manchester City on 10 September. Since then, they managed only one win in the Premier League in September and October, while their overall tally was five wins in all competitions during the same period.
Mourinho saw his side suffer a 2-1 defeat at the hands of Fenerbhace early in November. United have not lost a game since then and are currently on a nine-match winning streak in all competitions, which includes a 1-0 win over Tottenham Hotspur.
United have not lost a game in which Carrick has featured this season. Ferdinand has hailed the importance of his former teammate and explained how vital the 35-year-old is to Mourinho and the Red Devils.
"Michael is so crucial to the football team. It's obvious how good he is on the ball, but I think more important is how he is defensively," Ferdinand told United's official website.
"The roving eye just looking for an entertaining football match probably won't see it, but in terms of defensive positions and shielding the back four, he's one of the best I've played with. I think he's the best around at the moment.
"When there's a turnover and Michael receives the ball, he doesn't play it sideways if he doesn't have to; he'd rather play a ball through the lines and into the attacking third. Our most dangerous players are our attacking players and they need the ball quick and early.
"He's a vital component to the way that works, and also to Mourinho's tactics. There aren't many players in the world who can carry that out, but Michael is one."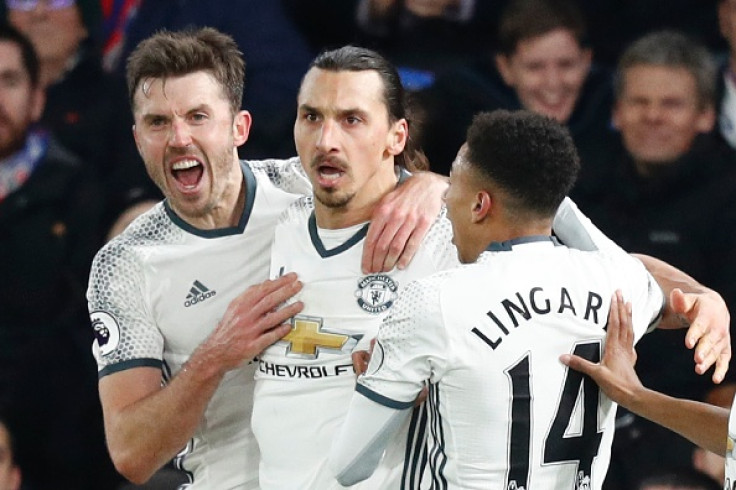 Ferdinand also pinpointed the emergence of Zlatan Ibrahimovic, Paul Pogba and Henrikh Mkhitarayn in recent times as another key factor in United's improvement. The Swede is the Red Devils' top scorer with 18 goals in all competitions, while the Frenchman and the Armenian international have started to shine for the Red Devils.
"Another key to United's improvement has been the form and the star quality of the summer signings. Pogba, Mkhitaryan and Ibrahimovic are world-class superstars. We're now back into signing world-class players," the Old Trafford favourite pinpointed.