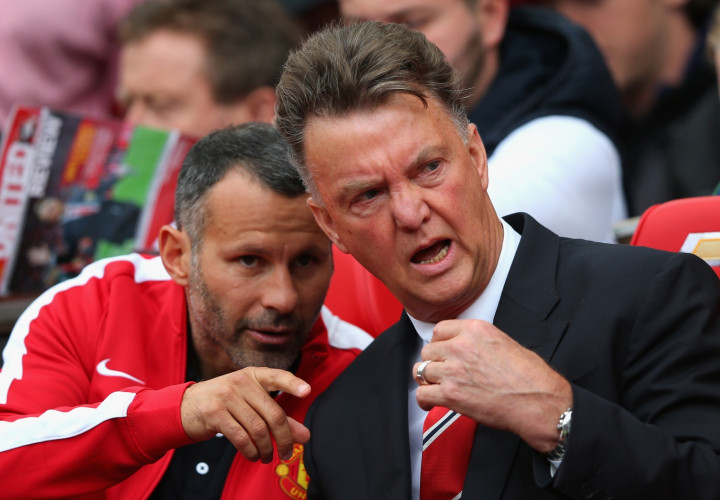 Manchester United manager Louis van Gaal has been advised to target signing experienced players between now and the end of the summer transfer window.
United suffered defeat to Swansea City in Van Gaal's first game of his tenure at Old Trafford, the only time the club have lost a home opening game in the top flight since 1972.
The loss has led to calls for United to make significant moves in the remaining two weeks of the transfer window and former midfielder Ray Wilkins, while urging calm at the club, says he expects several new faces before the end of the window.
"It's all doom and gloom at Old Trafford, but I don't see why it should be," he told talkSPORT.
"I'm sure before the transfer window closes they will add a couple of names to that. They already have a good squad and they need to add some top class names.
"It's basically the same squad of players. What has happened with Ander Herrera and Luke Shaw going to the club is that they've bought potential. If you look at Jose Mourinho, he buys the proven article and this is what Manchester United need.
"They've lost Nemanja Vidic; Rio Ferdinand and Patrice Evra," he added of United's summer. "They therefore need some experienced players who know their way around the pitch to get them cracking again.
"It has to improve. You saw that Louis [van Gaal] tried to play 3-5-2 and then moved to a 4-4-2 after the situation arose, but even that was exposed as was seen by playing young Jesse Lingard as a right sided wing back – he got done within the first ten minutes."
United have been linked with moves for Marcos Rojo, Arturo Vidal and Angel di Maria this summer but have only signed two players in the form of Herrera and Shaw, who missed the loss to Swansea.