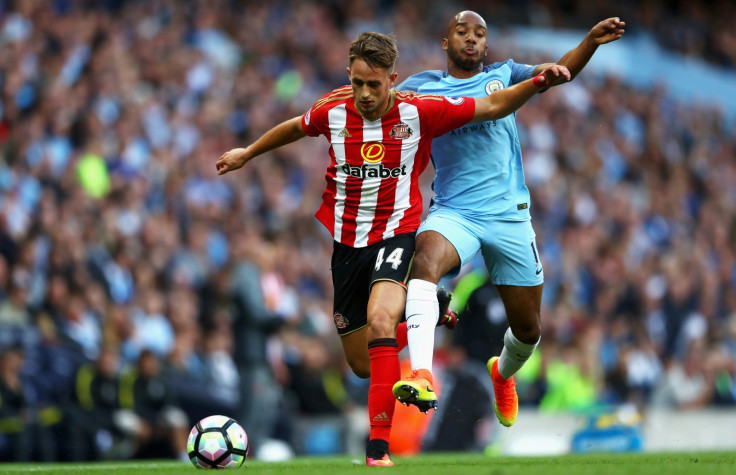 Adnan Januzaj is looking forward to working with his former Manchester United boss David Moyes at Sunderland. The 21-year-old winger – who was handed his United senior debut by the Scot – recently signed a season-long loan deal with the Mackems and is keen to make a big impression at the Stadium of Light this season.
The Belgian emerged on the scene in 2013 after scoring a brace against Sunderland, but his progress subsequently stalled under Louis van Gaal. He did not feature in Jose Mourinho's plans at United this season, and is now desperate to make an impact during his loan spell.
"I am looking forward to playing my football – I came here to get games and to play for this club because the manger gave me the opportunity to prove myself again," the on-loan United youngster said, according to the Daily Mail. "I am really happy to be here. We have a very good group, very nice lads, very good coaches and obviously the fans are unbelievable."
Januzaj admits that at this stage of his career, he needs to be playing regular first-team football rather than appearing for United's under-23 side or being on the bench at Old Trafford. "I am 21 and I want to play games, so I came here to play," he said. "I look forward to the next game [against Middlesbrough], I heard that it is a derby game and hopefully we will go for the win."
The highly-rated youngster admitted he was excited by the prospect of being reunited with Moyes after flourishing under him during his early United career. "I look forward to working with him [Moyes]," Januzaj remarked. "I always enjoyed playing in his team with the freedom and confidence he gives me. Once you have that confidence you can make things happen."