Former Manchester United defender Mikael Silvestre believes Anthony Martial can thrive following the departure of Zlatan Ibrahimovic.
The 21-year-old had a successful debut season at Old Trafford when he joined the club from Monaco in the 2015/16 season, scoring 17 goals in his first year.
However, Martial struggled in his second season, netting just eight times and also facing public flak from manager Jose Mourinho.
Meanwhile, last summer's signing Ibrahimovic, who took Martial's number nine shirt, was given the role up front as he scored 28 times in all competitions, including 17 league goals.
But following the Swede's departure on a free transfer, Silvestre has predicted Martial to benefit despite the big-money signing of Romelu Lukaku.
"Zlatan's aura was big," Silvestre said, as quoted by The Daily Mail. "So was his character, his ego, and what he was spreading around him was sometimes intimidating for the younger players.
"But also it gives you an example to follow, so it was good to have him around. For the younger players and Anthony, you'd expect them to score more goals and not put all the pressure on Romelu for the first season.
"Marcus (Rashford) has to score more, Anthony too, and all these players will benefit from the work of the team, but it wasn't consistent last season.
"Anthony has reached the level of Manchester United and the French national team, so I think he will answer the critics and improve his game to perform at least as the same level as the first season.
"When you reach that level, when you then have a difficult time, you bounce back because you are a competitor."
The 39-year-old also pinpointed what he believed was the turning point in Martial's form before the 2016/17 season, attributing it to a substitution in France's match against Albania during the European Championships last year.
"The turning point for me was the Euros in France," he explained. "He was substituted in one game, he'd had a difficult first-half and after that he didn' t play anymore."
"Sometimes when you take a slap to the back of the head, it's difficult to bounce back, and I think the whole season he was trying to get back to his best. But his character is a good one, so I think he will answer the critics and do better."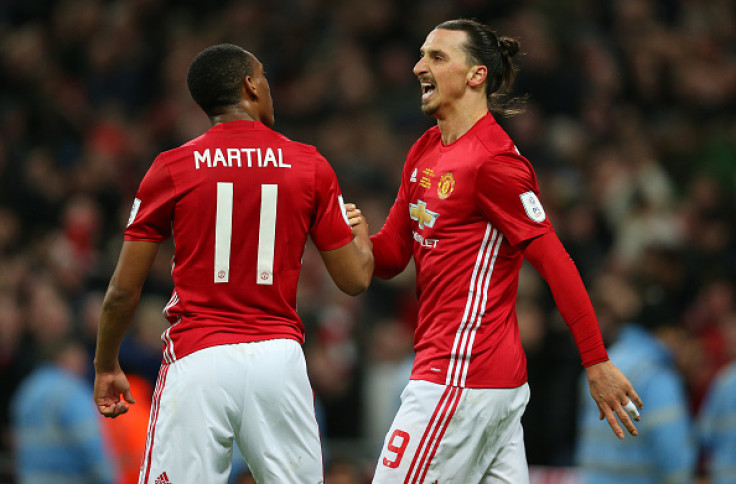 Silvestre also believes Martial can be as good as another young Frenchman in Kylian Mbappe, who has become the talk of the summer following his exploits with Monaco during the 2016/17 season.
"Yeah, definitely," Silvestre said. "Every time he touches the ball, even out here in training when it's early doors, you can sense the danger and the defenders – I wouldn't say they're afraid – but you don't dive into a challenge when you're facing Anthony, because he can go left or right, and beat you with speed.
"France have him, Thomas Lemar, Kingsley Koman, Dembele, so we are gifted at the moment with a very talented young generation who have come through the academies. All of them are in the mix so it's a headache for Didier Deschamps," he added.