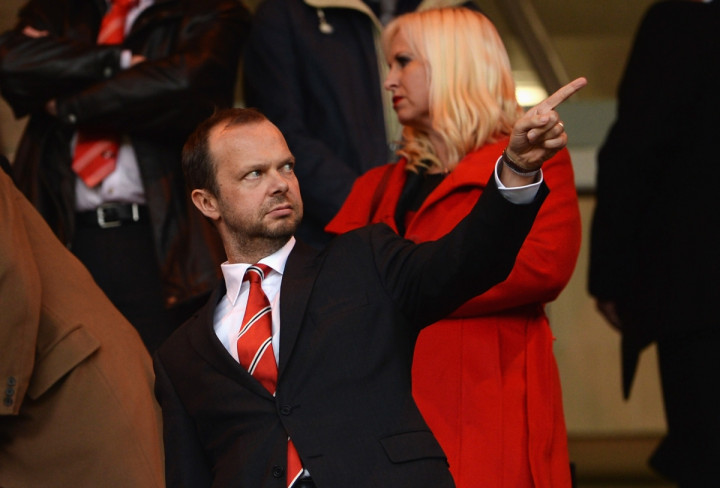 Manchester United's executive vice-chairman Ed Woodward has promised fans that he is working hard with manager Louis van Gaal to bring in more players during the summer transfer window.
The Red Devils have already made two big money signings with Ander Herrera arriving from Athletic Bilbao and Luke Shaw from Premier League side Southampton.
Van Gaal, who took over after completing his World Cup commitments with Netherlands, is keen to add more players to the squad and get them back to winning ways.
"We've been working with Louis over several weeks with regards to targets and we're continuing to move forward on some of those targets," Woodward told United's official site.
United had a miserable season during the previous campaign and failed to qualify for the Champions League, but that has not stopped them from competing against their rivals to sign the top players. The vice-chairman feels that the Old Trafford club is still a very attractive destination for the world's top footballers. He is hoping that with all the changes the club can get back to the top.
"We are still a huge attraction to top football stars around the world – there is no doubt about that. I hope [fans] will see the direction we're heading in with the new manager, coaching staff and players, and a commitment to do what it takes to get back to the top."
The former Bayern Munich and Barcelona manager has been given a blank cheque in terms of the transfer budget. Woodward has confirmed that there is no fixed budget on how much they will spend during the summer transfer window.
"We are willing to invest. There is no fixed budget. Financially we are extremely strong and funds are available. Louis is assessing what's going on and there is a lot of work going on behind the scenes, so watch this space," the executive vice-president explained.
"It's also worth commenting that we're not in Europe this year, so there are fewer games and Louis may take the view that he wants a tighter squad to bed in."
The United chief is also certain that there will be departures from the club, but has left that decision to the manager.
"Yes, I think so. The manager makes that decision. A few players have already gone and there may well be a few others," Woodward concluded.