Ryan Giggs has heaped a great deal of praise on Robin van Persie, with the Manchester United stalwart claiming his teammate has already shown he is world-class and capable of more than just goal scoring.
Van Persie's move from Arsenal to the Red Devils in the summer was met with distain by Gunners fans, and they will have the chance to vent their anger when the clubs face one another this Saturday in the league.
Both sides are coming off League Cup matches that went into extra time and had goals galore, but Giggs believes that van Persie has what it takes to take United above their title rivals.
"When a ready-made, world-class player comes into the team it gives everybody a lift," he told the United website.
"We're like the supporters - we look forward to playing with and seeing quality players come into the team. Robin is certainly that - he's proven that with his goals and all-round play since he's come to the club.
"Robin's set-piece delivery has been really important to us. It's a big plus this season that we're scoring from set-pieces and corners. That's something we haven't done over the last few years as often as we'd have liked.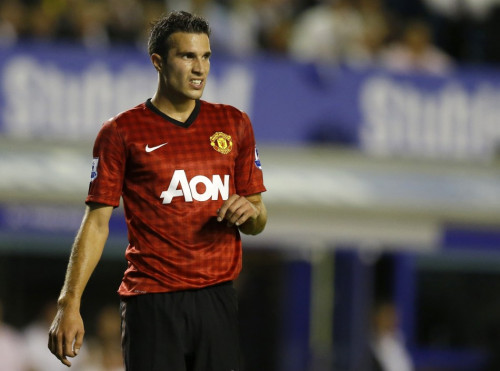 "So with Robin it's not just goals you get. He's helped add more goals to the score sheet and helped a few different names get on there."
United are currently flying in the league, and though they had a setback during the week in the League Cup against Chelsea, the side are on track to push the Blues for top spot in the table.
Van Persie's contributions at Old Trafford have been noticed by many more than just Ryan Giggs. His ability to change the game has on a few occasions been the difference for United to gain three points, and yesterday Arsene Wenger admitted that the striker turned down Manchester City to go to their Mancunian rivals.
"It is true Manchester City [were] interested in him and he has chosen to go to United," he explained. "He could come out more on the reasons but I didn't want to know more about that."