Manny Pacquiao will return to the ring in September but it still remains unclear who the Filipino legend will be fighting, and where the bout will take place.
A spokesperson for the multiple time world champion made it clear that his return will not take place in the United States and confirmed that talks will take place in May to decide on an opponent.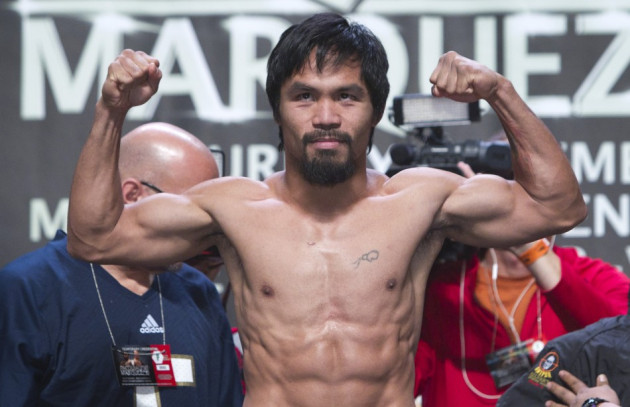 "The fight is definitely in September. We will talk about the opponent and the place after the May 13 elections," said Rose Tamayo. "Manny wants to fight outside the United States because of the taxes. Singapore is one of the top places for consideration. There is also Macau and Dubai."
There is a growing belief that Pacquiao will face Juan Manuel Marquez for a fifth time, despite suffering a brutal knockout at the hands of the Mexican in their last encounter in December last year.
With Pacquiao becoming a congressman in his native Philippines, and losing his last two fights, there were question marks over whether the 34-year-old would consider walking away from the sport.
However, his trainer Freddie Roach made it clear that the thought of retirement had never entered the fighter's mind and that he was looking forward to getting back in the ring.
"He's anxious and wants to get back into the ring. I told him we might have to wait a little while," Roach told Sport360. "I want him to wait and rest a bit because that was a bad knockout so I think September is the best date."
While it is clear that his next bout will not be in America, it seems there are plenty of possibilities and a big money fight in Dubai could well be on the cards.
"I got a phone call from someone in Dubai, who offered $10million for Manny to fight in Dubai," said Roach "But I told him to call (promoter) Bob Arum because I don't make his fights; I just get him ready.
"A place like Dubai for a fight could be great. It's a great location for pay-per-view and TV networks and it would be seen worldwide.
"There would definitely be a lot of interest for a fight to take place there so it has the potential to be a great event."