England rugby star Manu Tuilagi has maintained his innocence over charges he assaulted two female police officers on 26 April this year, despite pleading guilty to the offence in court.
The 24-year-old England and Leicester Tigers centre was fined £6,205 before magistrates in May for pushing two female officers when they intervened in an altercation between Tuilagi and a taxi driver. But speaking at the premiere of rugby documentary Pacific Warriors, Tuilagi said it was difficult to plead guilty to something he had not done.
"I always own up to what I've done. Obviously I've done a lot of stuff before and put my hand up. But this one is hard because you can't own up to what you didn't do," he said.
When asked by a reporter if that meant the stories were incorrect Tuilagi responded: "Absolutely. What people think happened is that I beat up two female police officers which is the total opposite of what happened".
"I think assault is a big word. I can just touch you and that's assault. And that's basically what happened," he added.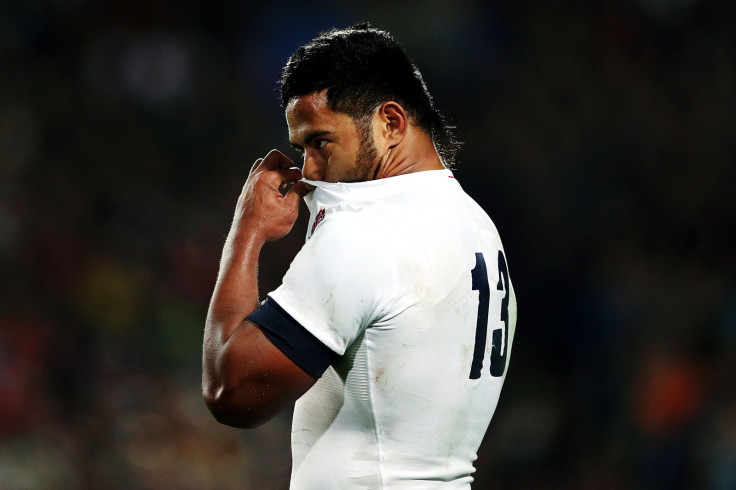 In response to the charges, England head coach Stuart Lancaster banned Tuilagi until January, ruling him out of playing in the 2015 Rugby World Cup, due to begin on 18 September.
But Tuilagi insists that he would not have been able to feature in the tournament because of a recurring groin injury and that he had made Lancaster aware of this.
"The plan was to plead guilty and finish it there, whilst if I plead not guilty they would have to adjourn it. And seeing as that would be in the middle of the World Cup it would not be ideal.
"I spoke to Lancaster before everything that happened and I told him I wouldn't be fit for the World Cup straight there," he said.
This is not the first time Tuilagi, with 25 caps for England, has found himself in hot water. The Samoan-born player was fined £3,000 and warned by police for jumping from a ferry in Auckland during the 2011 Rugby World Cup. He also had to issue an apology to Prime Minister David Cameron after making a 'bunny ears' gesture with two fingers behind him whilst posing with British and Irish Lions players in 2013 in front of 10 Downing Street.
England plays Fiji in the first game of the 2015 Rugby World Cup on 18 September.