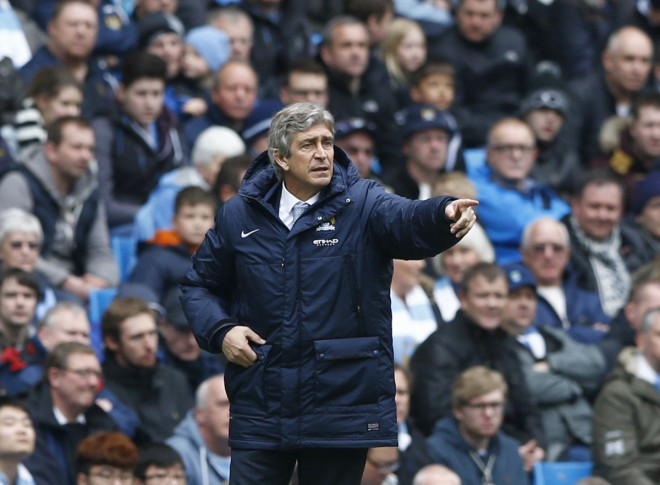 Manuel Pellegrini claims that Chelsea winning the Premier League this season instead of Liverpool or Manchester City will be disappointing for football.
The Reds lead the league table with 74 points while City are third with 70 points, trailing second- second-placed Chelsea by two points. The Etihad outfit, however, have two games in hand over the Merseyside club and the Blues.
The Chilean states that the team that plays enticing football to delight the crowd deserves to win the crown, insisting that the west London club does not deserve to the title due to their inferiority in the goal scoring department.
"It would be very disappointing if either of the two teams who scored the most goals don't win the league. For football, for the fans, for everyone it would be disappointing," Pellegrini told the Mirror.
"I think that the most attractive football, the more goals you can score, should be rewarded. I'm not saying it's not important to defend very well because, of course, football is about attacking and defending. But big teams must play as big teams," he added.
Pellegrini takes his men to Anfield to lock horns with Brendan Rodgers' side on Sunday, wary that the outcome of the clash could play a crucial role in deciding where the title lands at the end of the season.
However, City have two games in hand on teams above them and also have to witness Chelsea face the Merseyside club before the turn of the month. Despite the magnitude of Sunday's fixture, the former Real Madrid manager is adamant that no team has won the title until the points table confirms it.
"A draw would open the door for Chelsea, of course. After that, if Chelsea and Liverpool draw when they play, that would be important for us," Pellegrini explained.
"We have to play for 21 more points and that's a lot of points and that's why I refuse to say this game is defining. I will accept we can be champions only when the mathematics say we can win the title," he added.