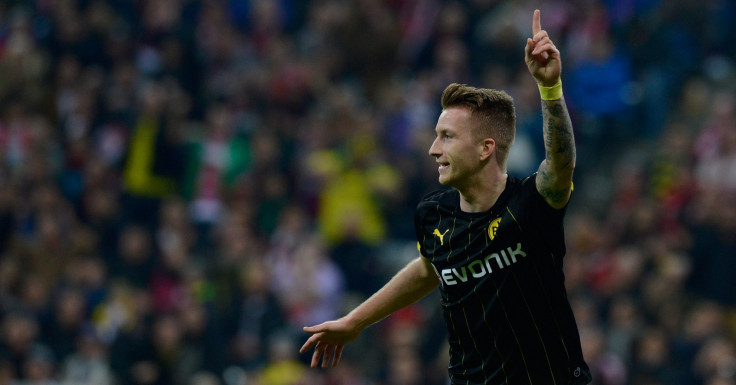 Premier League clubs are set to miss out on signing Marco Reus in the summer after reports in Germany claimed that the player has decided to move to Real Madrid, according to Goal.
The German is among the most coveted forwards in world football, currently and a move to Manchester City would have made them favourites to rule English football for years on end.
However, they would have faced stiff competition from the likes of Manchester United, Arsenal, Chelsea and Liverpool, who are all convinced of the player's qualities and would have paid over the odds for his signature.
City have missed out on a few major targets over the years, with Alexis Sanchez, Angel di Maria, Diego Costa and others choosing to move to their rivals. It seems like they will lose out yet again with Madrid ostensibly close to sealing a deal with the 25-year-old.
"City are particularly disappointed with the latest update on Reus. The club have put a serious amount of groundwork in on this deal but just as with Mario Gotze and Robert Lewandowski they are now pretty much resigned to losing out," a source told Goal.
Bayern Munich were also interested, but Borussia Dortmund are desperate to not let him leave for their rivals, having seen how the transfer of Mario Gotze and Robert Lewandowski has piqued the gap between the two teams.
Chelsea had recently received some encouragement from Reus' camp over a possible transfer but Madrid's intervention has all but sealed a move.
The forward has managed only 11 appearances thus far in the season, scoring six goals and assisting three, already eclipsing anyone else in the squad with a much higher appearance count.
His absence in the squad is the real reason behind Dortmund's incompetence, who found themselves at the bottom of the league only recently. However, all is not black for the Germans, who have qualified for the knockout stages of the Champions League in top spot and are likely to get a considerably favourable draw.