Marcus Rashford says his rivalry with Manchester United teammate Anthony Martial is healthy for both players and the club.
Rashford and Martial have been competing for a starting berth in the United first-team, with the former making six Premier League starts this season compared to just one start for the latter.
Martial has scored three times after coming on as a substitute and has played a key role in closing out games for the Red Devils, while Rashford has netted twice so far this campaign.
Rashford said competition for places in the team is crucial to keeping players on their toes and helping them improve.
"Without it, you don't improve," the England striker was quoted as saying by Sky Sports. "Young players need that sort of environment around them.
"I think we're both enjoying our football at the moment, we're both having our say in the games, and it's good for us, good for the manager, good for the team."
With summer signing Romelu Lukaku spearheading the attack, Rashford has been deployed as a wide forward to great effect by United boss Jose Mourinho this season.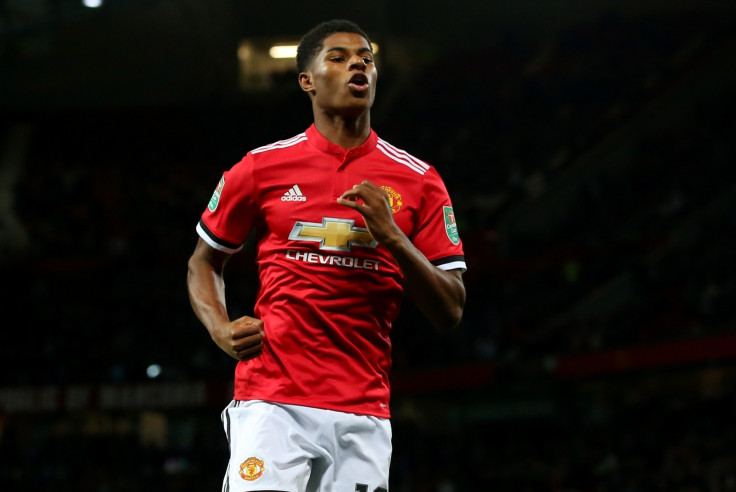 The 19-year-old admitted he would prefer playing a more central role, but added that he was content to do a job for the team wherever he was asked to play.
"That's not in my hands," Rashford said. "If I'm not playing there, I'm not playing there.
"But wherever I'm playing, I try to get the same results. Obviously, you have to do it in a different way but it's not my decision.
"I'm a striker but if you have to play elsewhere to wait for your time, so be it."
United are on a six-game winning run in all competitions and are second in the league table behind Manchester City on goal difference.
The Red Devils' next league assignment sees them taking on archrivals Liverpool at Anfield on 14 October.