Somewhat buried beneath the rubble of England's disgraceful Euro 2016 exit at the hands of Iceland earlier this week was one of the most heartwarming stories seen in domestic tennis for a long while. Day one of the Wimbledon Championships has long been a celebrated staple of the British sporting calendar, and this year the headlines were stolen by a player no one had previously heard of in the form of left-hander Marcus "Willbomb" Willis.
Court 17 is not often the scene of jubilant celebrations and memorable triumphs, but an unusually sizeable crowd could not contain their delight as the world number 772, currently a distant 23rd in the British men's singles pecking order, produced the performance of a lifetime to seal a fairytale 6-3, 6-3, 6-4 first-round upset of Ricardas Berankis. The Lithuanian features 718 places above Willis in the ATP rankings at 54.
In one fell swoop at SW19, the 25-year-old took his career prize money from less than £300 to £50,000 and also set-up a dream tie against arguably the greatest tennis player of them all in seven-time Wimbledon winner Roger Federer. That match will take place later on Wednesday, with the retractable roof on centre court offering protection from the gloomy weather forecast.
For Slough-born Willis, this is the fruit of his renewed efforts to make a discernible impact on the sport. A part-time coach at the Warwick Boat Club, he concedes that he had the option to take a job in Philadelphia and could well have retired were it not for the intervention of NHS dentist girlfriend Jennifer Bate.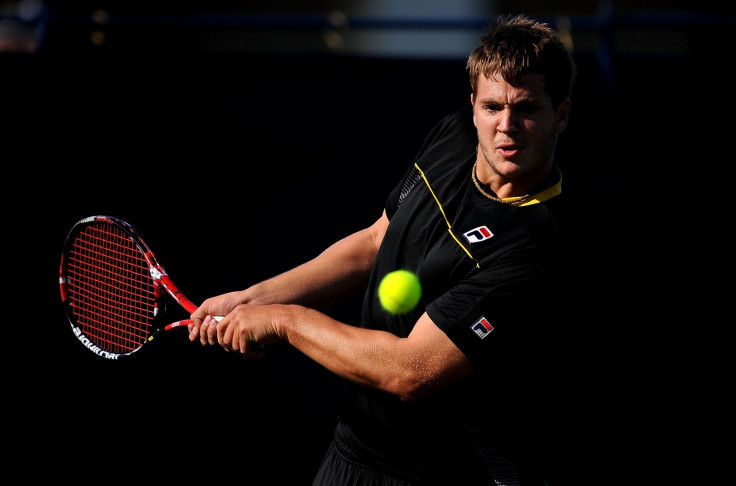 "I was adamant I was going to go to America to coach," he told the New York Times. "I had called up someone about the visa — and then I met a girl. She basically told me I was an idiot and that I should keep going, and I'm very grateful for that."
Harshly dubbed "Cartman" in reference to the overweight child character from popular adult American sitcom South Park, Willis previously struggled with weight issues. Footage of him with a Snickers bar and a can of sugary RC Cola during a changeover at a challenger event in Knoxville, Tennessee back in 2014 has gone viral, although it is clear that he has now knuckled down and applied himself properly.
"I was a fat boy and I've worked hard, got in the gym and got myself in good shape. I just sorted my head out. I was in a bad place. I got injured twice and really was at a low point so this was really, really sweet."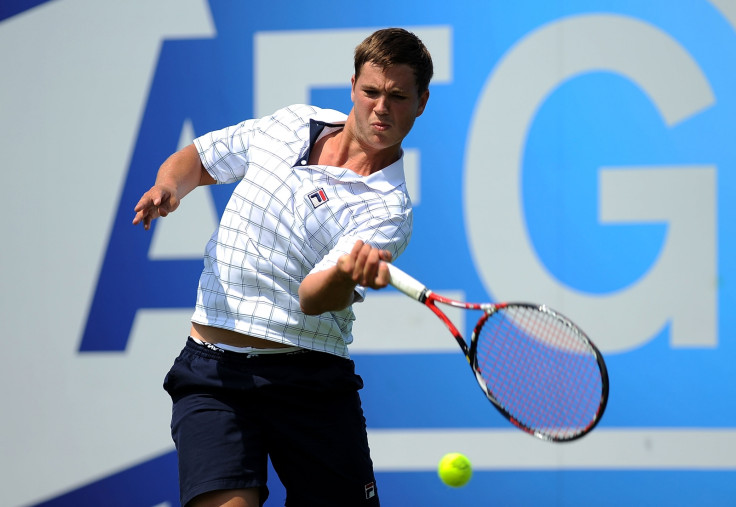 While most are only hearing about Willis now, his road to the first round at Wimbledon was arduous. Having been knocked out of a January ITF futures tournament in Hammamet, Tunisia with a quarter-final defeat to Portugal's Pedro Sousa, he was only able to enter pre-qualifying for the year's second grand slam by virtue of little-known compatriot David Rice suffering a rankings hit.
After playing in the French and German leagues, he had to win three matches even to earn the right to try and book a place at Wimbledon and later dropped the first set of his opening qualifier before beating 99-ranked Yuichi Sugita of Japan 1-6, 6-4, 6-1. A straight sets defeat of 18-year-old former Roland Garros junior champion Andrey Rublev followed, before he entered the main draw with a 3-6, 7-5, 6-3, 6-4 triumph over Russian Daniil Medvedev.
Normally if a player wins seven matches on the grass at SW19 he has won the title - Willis has won seven matches just to reach the second round.