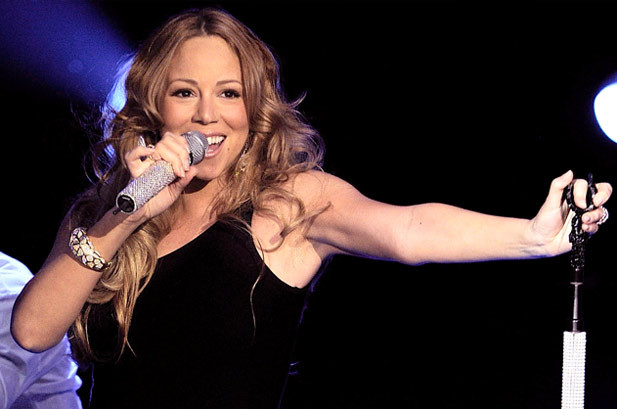 Many fans thought they belonged together, but it looks like Mariah Carey wants to be all by herself.
The Hero songstress has reportedly fired her long-time manager/collaborator/producer, Jermaine Dupri.
"I'm a very hands-on person when it comes to my work," Dupri told Billboard in a statement. "I put my all into every project.
"But when I'm not allowed to do what I do, then I know it's time for me to move on. Mariah and I enjoy working together and will continue to make great music together in the future."
While it seems that they parted ways amicably, it has been suggested that her album flop may have been at the root of it.
The diva's 13th album Elusive Chanteuse, which she had been working on since 2012, has sold just 103,000 units since its release in May.
Carey would have been hoping to emulate the success of her biggest hits to date, We Belong Together and Always Be My Baby, which were both produced by the So So Def mogul.
The mother-of-two is said to be already in talks with former Def Jam president and her current business partner Kevin Liles about joining her management team.
Carey was previously managed by former American idol judge Randy Jackson before trading him for Dupri in 2013.