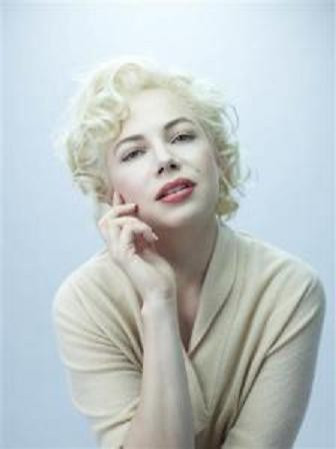 The highly anticipated British film about sex symbol Marilyn Monroe has opened in UK cinemas.
Nearly four decades after her untimely death, the screen siren remains a universal sex symbol shrouded in mystery and intrigue. Her signature breathless, high-pitched voice, her curves and her alluring sexuality are still iconic, while her complicated persona continues to fascinate.
So it is not surprising that film-makers have given the younger generation an opportunity to learn about the infamous Marilyn and, ultimately, try to untangle her complex character themselves.
The Hollywood legend has been encapsulated in a high quality British film, My Week with Marilyn, based on the memories of Colin Clark, who had the pleasure of enjoying the pop culture icon's company when he worked as a third assistant director on the 1957 British film comedy The Prince and The Showgirl.
The tragi-comedy, which offers an amusing glimpse into the chaos that the star's presence alone caused in the rural area surrounding Pinewood Studios, west of London, during her 1957 stay, has been well received across the globe. Critics have said that Michelle Williams, who plays Marilyn, embodies the character perfectly.
The film also features prominent actors, including Eddie Redmayne, Kenneth Branagh and Emma Watson
Watson was forced to step into the spotlight to promote the film on home turf at the UK premiere earlier this week when the film's star, Michelle Williams, was a no-show.
The Harry Potter star plays wardrobe assistant Lucy in the film, alongside the film's male lead, Colin Clark, featuring rising star Eddie Redmayne.
To celebrate the film officially hitting British screens, we have compiled a gallery of pictures of Marilyn Monroe throughout her short career for you to enjoy.