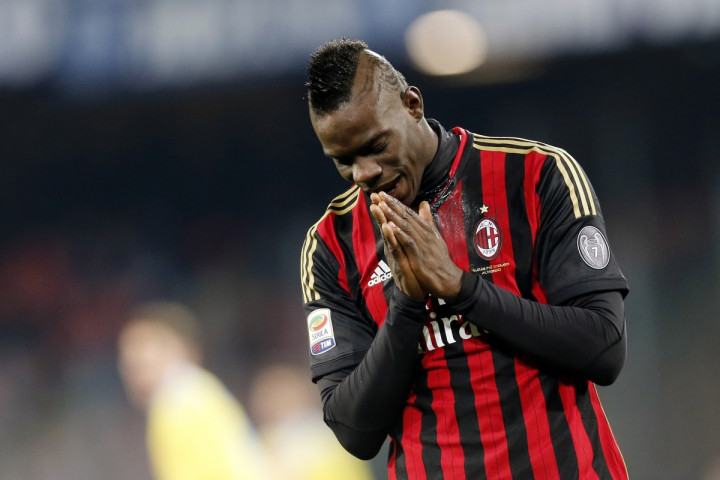 Liverpool striker target Mario Balotelli has confirmed that he is leaving AC Milan this summer.
The Italian international has been linked with a move away from the club throughout the summer transfer window, with Arsenal initially touted as a possible destination.
The 24-year-old striker has now put all the speculation to rest by confirming that today will be his last day in Milan and it looks like Liverpool manager Brendan Rodgers could have captured the top-quality striker he was desperately seeking as a replacement for Luis Suarez.
"Today is my last day at Milan," Balotelli said, as quoted in Sky Sport Italia.
It believed that Liverpool have reached an agreement with Serie A club for the permanent transfer of Balotelli and they will pay the Italian club a fee in the region of £16m.
The report claims that Balotelli's agent Mino Raiola is currently in London thrashing out the details to complete the Italian striker's transfer from Milan to Merseyside.
Rodgers, who earlier in the summer denied any interest in the striker, has now performed a U-turn to bring the striker back to England.
Balotelli, who played in the Premier League between 2010 and 2013 with Manchester City, is believed to be signing a four-year contract with the Reds and will earn an annual salary of around £4.8m.
If Liverpool manage to close out the signing in time for their next Premier League game, Balotelli could make his debut against his former club, whom the Reds face on Monday.