Marissa Mayer's first shareholder meeting since becoming CEO of Yahoo a year ago began with a Greek investor telling her he is a dirty old man, and that she's attractive.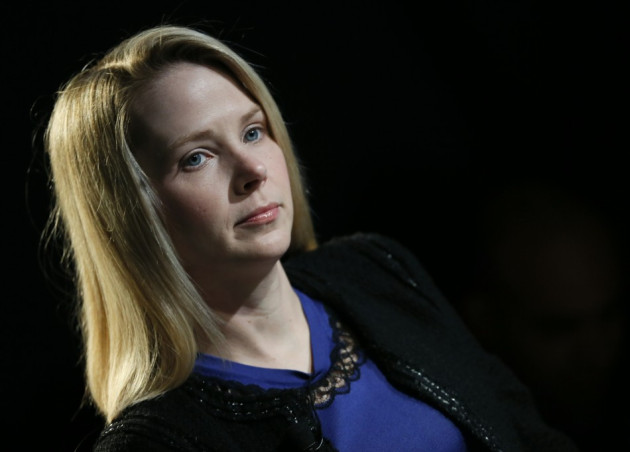 Widely praised for "smashing the glass ceiling" by taking on the top job at Yahoo as a 38-year-old woman who was pregnant with her first child, Mayer has had a busy first year acquiring a wide range of companies in an attempt to turnaround the former internet giant.
The meeting at Yahoo's Sunnyvale, California headquarters began with the investor George Polis saying: "This is my personal opinion. I have 2,000 Yahoo shares, I'm Greek, I'm a dirty old man and you look attractive."
After a brief, awkward laugh, Polis continued: "Now let's go to the next topic. You all say you would return money, I own Yahoo [shares for] five years and I haven't got a dime in dividends. Are you planning to pay a dividend? And are we a candidate for a takeover from Google or, err..."
Polis then seemingly struggled to name another technology company for several seconds, before continuing: "from, er...from one of the big companies, or you can't comment on that?"
Later in the meeting, one shareholder, who identified herself as a single mother and claimed to have been unfairly dismissed by US supermarket Walmart, issued a plea to Mayer to help get her job back.
"When you had your baby three months after joining Yahoo, I was proud that women had finally shattered that unbreakable glass ceiling. Ms. Mayer, many women throughout Silicon Valley and the world look up to you [and] the company has benefitted as a result...now we are asking that you also be a leader at Walmart."
Several more similar pleas from former Walmart employees arose during the meeting, but Mayer said she would not address them at the time and would instead refer them to Walmart's lawyers.
Steering the conversation back to her company, Mayer said staff morale is higher at Yahoo than it has been for some time - the share price has risen 62% in the year she's been there - and that it receives 10,000 job applications a week. Mayer added that 12% of new hirings are "boomerangers" - former Yahoo staff who have returned because they are "so inspired by the energy within the company".
Combatting investor questions surround her lack of research and development staff - 3,000 compared to Google's 15,000 - Mayer called Yahoo "the world's biggest start-up," adding that investors should "never underestimate the power of a small group. It always starts somewhere."
As for Polis, he suggested that Mayer's controversial ban on staff working from home had separated parents from children. The CEO replied to say she stands by her decision: "People are more productive in isolation, but they are more collaborative and innovative in a group setting. That is not to say [the ban] will always be the case, but that is the way it is today."