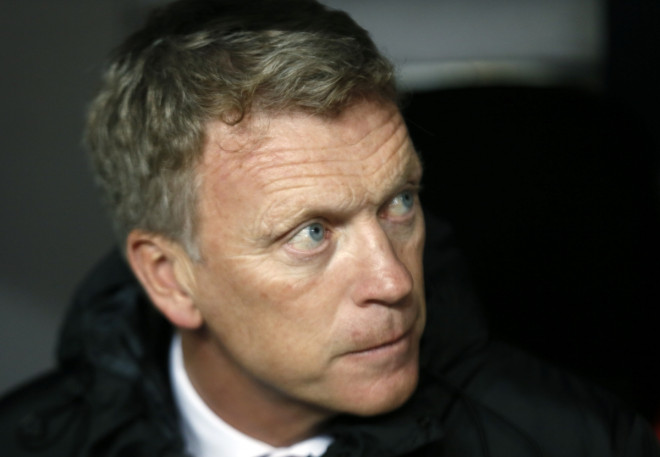 Liverpool legend Mark Lawrenson claims Manchester United's defeat to the Reds at Old Trafford was the lowest point the Premier League champions have reached under David Moyes.
Brendan Rodgers' side registered a 3-0 victory over United away from home in their last league fixture. The defeat to the Merseyside club have put a dent on the Red Devils' hope of finishing the season in top four.
United are struggling seventh in the league table with 48 points from 29 games, trailing fourth place Manchester City by 12 points, who have played two games less compared to their derby rivals.
The Anfield favourite believes the former Everton boss should not be blamed for United's poor form. Lawrenson claims the players at Old Trafford have given up or not good enough and they are to be held responsible for the club's poor run in all competitions.
"That wasn't just a defeat at the hands of Liverpool yesterday, it was humiliation. It was the lowest point that the club have reached during David's time in charge - and there have been some real lows as we all know," Lawrenson told the Mirror.
"And while angry fans are training their rage on the manager, it is the players that are the problem. Most of them have either given up or are no longer good enough.
"Now, with United's Champions League fate pretty much wrapped up as far as the table is concerned, David can tell it like it is and put players on notice that they are either part of his plans going forward or not," he added.
The former Liverpool defender claims Moyes will not regret the opportunity of replacing Sir Alex Ferguson. However, Lawrenson suggests the Scot will be hurt from inside to see United struggle under his guidance.
"David will be devastated inside over all this. He won't regret taking the job because you don't turn down Manchester United. But he will be hurting because he is a man who takes pride in his work," Liverpool favourite said.
"He'll be first into the office every day before any of his staff, last out at night. I know for a fact that he hardly sees his family because he is out everywhere scouting players, particularly abroad," Lawrenson concluded.