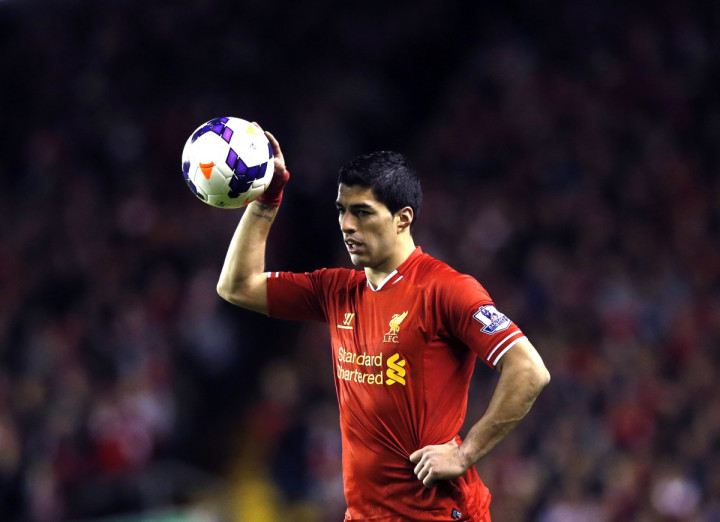 Former Irish international Mark Lawrenson believes that Liverpool must let Luis Suarez leave this summer if Barcelona are willing to give cash plus Alexis Sanchez in exchange.
The Chilean international has been linked with a switch to Anfield while the Catalan giants are expressing interest in the Uruguayan despite the latest controversy. The Reds legend states that despite Suarez's sensational performances last campaign, the Merseyside club should consider accepting the La Liga outfit's proposal.
The former Ajax star has been handed a four-month ban from all football activities by Fifa for biting Italy's Giorgio Chiellini during Uruguay's World Cup fixture last week. As a result of the punishment the 27-year-old is set to miss at least nine fixtures for Brendan Rodgers' side next season.
Lawrenson also added that Liverpool must now offload Suarez and that Sanchez will make them a better team next season.
"Alexis Sanchez plus cash for Luis Suarez? I'd take that all day long. Sanchez would leave them in great shape for next season. Liverpool are better off without him. We all know how wonderful a player Suarez is. We know what he did for Liverpool last season," Lawrenson told the Daily Mirror.
The 57-year-old also insists that Suarez has not given Liverpool the respect it deserves. He also claims that Premier League runners-up have supported the striker under all circumstances but now must not allow him to further harm the club's reputation.
"What saddens me is that if he had put his hands up and said: "I'm so ashamed. I don't know what comes over me in situations like that, I need help." I reckon there would be a real outpouring of support for him," Lawrenson explained.
"All footballers do something silly in their careers. To do the same thing twice is bad enough. Three times shows a pattern of behaviour that you can't control. Liverpool have bent over backwards and taken so much stick for standing by Suarez."
"They made him the Footballer of the Year and sent him off to the World Cup buried under an avalanche of praise. Yet the first thing he does out in Brazil is start acting up," the former defender stressed.
"They've already done some good business in the window by signing Rickie Lambert and Emre Can. They also look as though they are going to bring in Dejan Lovren from Southampton and Divok Origi from Lille."
"Anfield has seen some quite magnificent strikers come and go over the years. Most of them have shown the club the respect it deserved. Suarez hasn't. It is time for Liverpool to move on. They are far too big to be beholden to him," he concluded.