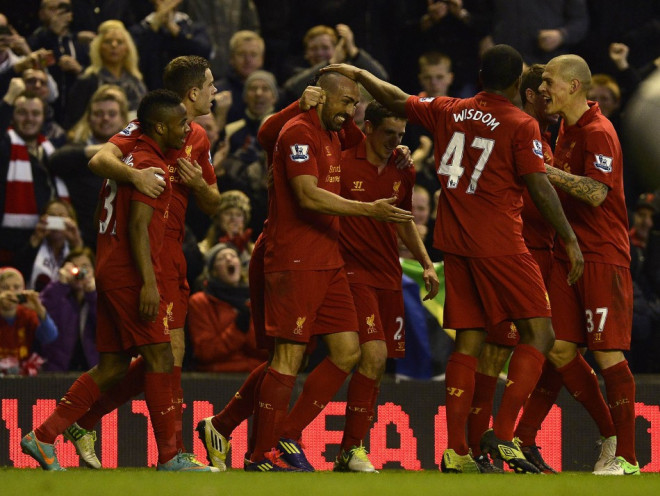 Liverpool legend Mark Lawrenson believes Brendan Rodgers' side will not win the league title this season.
The Reds are third in the league table with 65 points from 30 games, trailing second place Manchester City by a point (who have a game in hand) and four behind league leaders Chelsea by four points, who have played a game more.
The Merseyside club are undefeated in the league this year. The former Liverpool defender has backed Manuel Pellegrini's side to lift the Premier League title, despite the Citizens being three points behind the Blues.
"As irresistible as Liverpool were on Saturday in the 6-3 win against Cardiff I still reckon they will just fall short in the title race," Lawrenson told the Mirror.
"Much as I'd love it to happen, I just do not believe Liverpool can keep up such a magnificent scoring run for the next eight games. I went for Manchester City to win the League earlier this season and I'm not going to change my mind."
Lawrenson claims Tottenham Hotspur manager Tim Sherwood will not retain his job beyond summer. The north London club showed the exit door to their former boss Andre Villas-Boas in December.
Sherwood replaced the former Chelsea manager at White Hart Lane and has been given a task to finish the season in the top four. Spurs are sixth in the table with 56 points from 31 games, trailing fourth place Arsenal by seven points.
"A good win over Southampton for Tim Sherwood but I'm convinced he will be gone in the summer. Spurs chairman Daniel Levy will be painted as the bad guy, just as he was when Harry Redknapp got the sack. But the decision won't be his," he said.
"It will be that of owner Joe Lewis whether Sherwood gets Tottenham into the top four – against the odds – or not. I can just see Joe saying: "We need a top experienced manager to get us over the line and into the Champions League."
"He has had a taste of the top competition under Harry and wants more. That's why he won't want to gamble again next season."
"He has the money to pay for a top-line manager and with the likes of Rafa Benitez (who I think would be a good choice) and Louis van Gaal in the frame I can see movement at White Hart Lane," Lawrenson concluded.