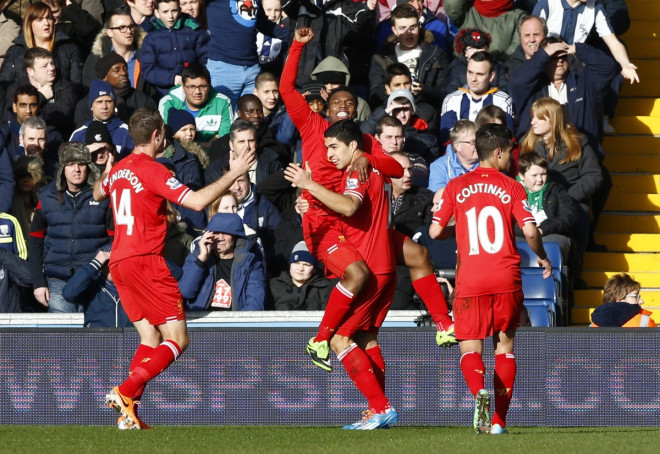 Mark Lawrenson has warned Liverpool players not to doubt their chance of winning the Premier League this season.
The former Liverpool defender fears the Reds' title challenge could unravel if the players start to focus on winning the Premier League title while in action on the field. Lawrenson says mental strength is key for Brendan Rodgers' men as they head into the last six fixtures of the season.
The Merseyside club registered a 2-1 victory over Sunderland last Wednesday. During the final quarter of the game, the Reds became a bit nervous and conceded a goal.
Lawrenson believes situations similar to that against the Black Cats could test Liverpool's resolve in winning the title this season.
"The moment Liverpool FC players begin to have self-doubt, that is when their title challenge could unravel. You could see that against Sunderland in midweek," Lawrenson told the Liverpool Echo.
"Liverpool began to tighten up in the final 20 minutes against Sunderland. That's what happens when you start to think about what is at stake. If one or two players start to become a bit nervy, especially those who aren't 100% sure of their starting role, then it's hard to play with total freedom.
"The coaching staff will pick up on any such vibes in training. Rodgers will simply urge his players to go out and play the way they have been doing, with vibrant attacking and not to worry about anything else. That is easier said than done.
"Everybody knows their role at Liverpool. That's why they can play from memory. But once they start thinking about what they are doing, that's when the fear of making mistakes creeps in.
"It's why the last 20 minutes against Sunderland were so testing for the Reds. The moment self-doubt comes in, that will be a concern. Then it becomes a battle of the team's weakest link, which for Liverpool is evidently their defence," Anfield favourite added.
Liverpool registered a 4-0 victory over Tottenham Hotspur in the last league fixture at Anfield. The result has seen Rodgers' side climb to the top of the table with 71 points from 32 games, two points ahead of second place Chelsea and four of third place Manchester City.