Mark Mobius expects China's equity bull run to last a while
Templeton Emerging Markets Group boss buying Chinese stocks 'across the board'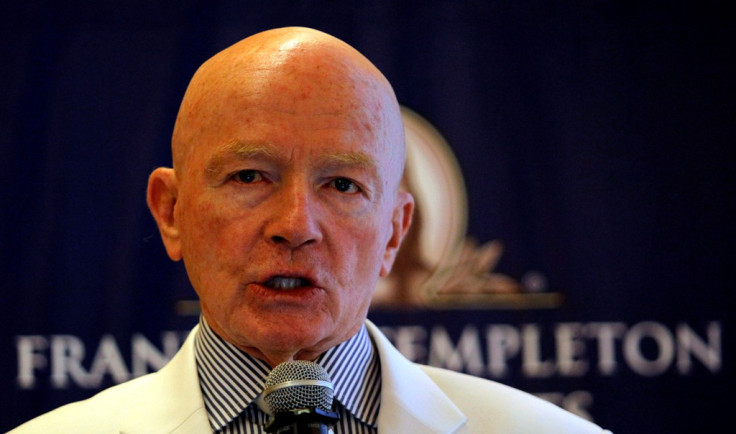 Templeton Emerging Markets Group boss Mark Mobius is investing more in Chinese equities to take advantage of an anticipated Chinese bull run.
Mobius, who manages about $40bn (£25bn, €32bn), said he has been buying Chinese stocks "across the board", including oil-related companies on expectations that crude oil prices will recover from five-year lows.
While Chinese shares will experience "corrections along the way", they will not enter a bear market any time soon, Mobius told Bloomberg. His $13bn Templeton Asian Growth Fund has returned about 8.5% this year.
Mobius told the news agency: "We are buying more in China because we think this is the beginning of a longer-term bull run.
"Generally speaking, these things last quite a long time. We are getting more and more exposed in China."
The benchmark Shanghai Composite share average has added 19% in the month through 10 December, the second-biggest gain among 93 equity indexes worldwide tracked by Bloomberg.
The index is poised to rally to 3,500, or 19% above the last close, Shenyin & Wanguo Securities forecast in a note to clients.
Investors Beware
On 9 December, state-run newspaper People's Daily joined China's official Xinhua News Agency and the Securities Times with articles emphasising risks in equities.
They followed a similar warning from the nation's securities regulator at the end of last week.
On 4 December, Ken Peng, a strategist at Citigroup's private bank in Hong Kong, termed the equity rally as "irrational".
Andy Xie, a former World Bank economist, called the advance a "bubble" driven by leveraged traders.
Meanwhile, Capital Economics, commenting on the surge in Shanghai equities in a note, said there was "a sense of mania taking hold".
Mobius's optimism puts him in a camp with Morgan Stanley's Hong Kong-based strategist Jonathan Garner, who on 2 December said that there was a possibility of an "ultra-bull" rally where share prices could double in 18 months.
© Copyright IBTimes 2023. All rights reserved.