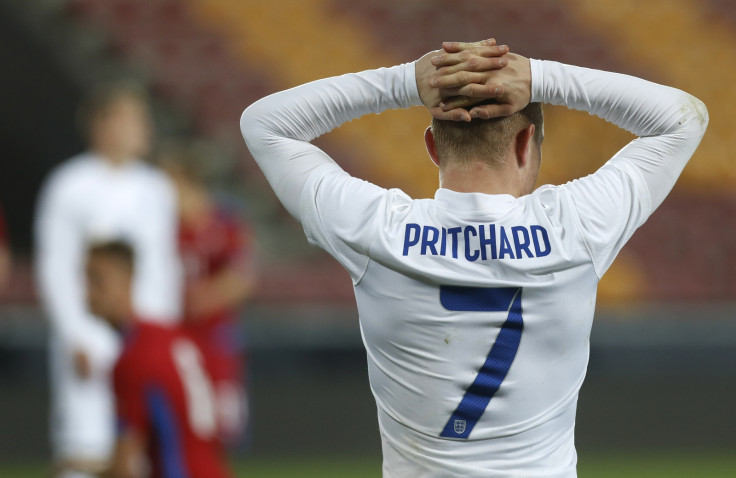 Brentford manager Mark Warburton believes Alex Pritchard will go on to excel for both Tottenham Hotspur and England upon his return to White Hart Lane.
Pritchard, 22, has enjoyed a hugely impressive season at the Championship club, helping the side fight their way into contention for promotion to the Premier League.
Mauricio Pochettino's penchant for looking to Tottenham's own youth products bodes well for the attacking midfielder's chances of challenging for a role in the first team next season and Warburton believes the youngster's burgeoning ability will help elevate him to the highest level.
"I would never speak for a Premier League club or Premier League manager but this is my opinion," Warburton said of the England Under-21 international. "I think Alex goes on to grace White Hart Lane. He's got so much ability and he's hungry for more. I think he'll grace the international stage, too.
"I'd love to see him do well for Gareth Southgate's under-21s this summer. He's got to deal with many things. When you go back to a club of Tottenham's size, you've got to deal with other hurdles. Don't forget, he's had a lot of pitch time here. It's about dealing with that. But for me, he just has so much ability and he is a very bright, young British talent. I think he will play at the very highest level, I really do. He has that edge to his game."
Pritchard, who had spells at Peterborough United and Swindon Town last season has made 45 appearances for the Bees this season, contributing 12 goals. He will be part of the team attempting to over-turn a first leg 2-1 defeat in the second leg of his side's Championship play-off semi-final against Middlesbrough on 15 May.
Earlier this season, Warburton said Pritchard is "nailed on" to make an impression in the Premier League next season.