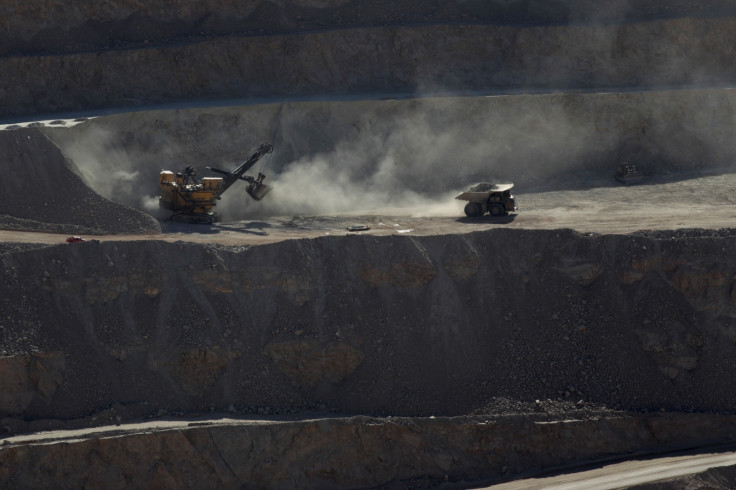 Weakness in commodities brought by continuing concern over Chinese demand and new indications of softening in manufacturing depressed the FTSE 100 on 3 August. Mining and commodity stocks faced some of the biggest bites to their value. News that China's factory activity shrank more than estimated in July saw Anglo American, Rio Tinto, BHP Billiton and Glencore line up to become the top four biggest losers on the market.
The FTSE fell -0.11% to round out the day at 6,688.62p. Lloyds of London also lost -0.16% of its value despite positive trading in the morning after the government announced it now has a less than 14% stake in the bank as it moves to unload its remaining shares by the end of the year.
Rolls-Royce again gained on 3 August after announcing at the end of July that it took a 57% profit cut. US activist hedge fund ValueAct said it now has the largest single stake in the company, creating confidence investors will help reshape the company to profitability.
"Product testing specialist Intertek soared following improved revenue momentum in the first half and confidence that it will hit its full-year targets," said AJ Bell investment director Russ Mould on other results for the FTSE 100.
"Intertek's like-for-like comparatives were not particularly strong but the increase in pre-tax profit and improvement in margins were both better than expected and have been achieved against a background of challenging economic conditions in a number of sectors, especially commodities and oil."
FTSE 100 biggest risers
Intertek Group Plc +274.00 (+11.20%) 2,721.00
Rolls Royce Holdings Plc +47.00 (+5.92%) 841.00
International Consolidated Airlines Group SA +17.00 (+3.18%) 551.00
SABMiller Plc +89.50 (+2.66%) 3,454.00
Smiths Group Plc +20.00 (+1.77%) 1,149.00
FTSE 100 biggest fallers
Anglo American -32.20 (-3.97%) 779.00
BHP Billiton Plc -45.50 (-3.85%) 1,137.00
Glencore Plc -7.65 (-3.68%) 200.35
Rio Tinto Plc -54.00 (-2.17%) 2,432.50
Fresnillo -14.00 (-2.16%) 633.00
FTSE AIM 100 biggest risers
Globo Plc +1.50 (+3.85%) 40.50
Hutchison China Meditech +62.50 (+3.59%) 1,805.00
Horizon Discovery Group Plc +5.50 (+3.48%) 163.50
Impellam Group Plc +25.00 (+3.15%) 817.50
Burford Capital Ltd +4.50 (+2.71%) 170.50
FTSE AIM 100 biggest fallers
Petroceltic International Plc -9.00 (-13.69%) 56.75
Amerisur Resources Plc -2.00 (-5.97%) 31.50
RWS Holdings Plc -6.75 (-4.70%) 136.75
Monitise Plc -0.23 (-4.59%) 4.78
Rockhopper Exploration Plc -2.50 (-4.15%) 57.75