Armed police in Peru have torched an illegal gold mine and displaced hundreds of workers who were responsible for destroying vast swathes of rainforest.
The unprecedented swoop on the settlement in La Pampa, located in the south eastern Madre de Dios region saw officials incinerate food shops, brothels and tarpaulin nightclubs set up for workers in the area.
La Pampa is the latest target of a government task force assembled to tackle illegal mining, which is responsible for polluting the environment and leaving the rainforest as a barren wasteland poisoned by mercury – a devastating legacy of the technique used to isolate gold from mud.
The amount of mercury found in people was 22 times higher than the World Health Organisation's recommended level.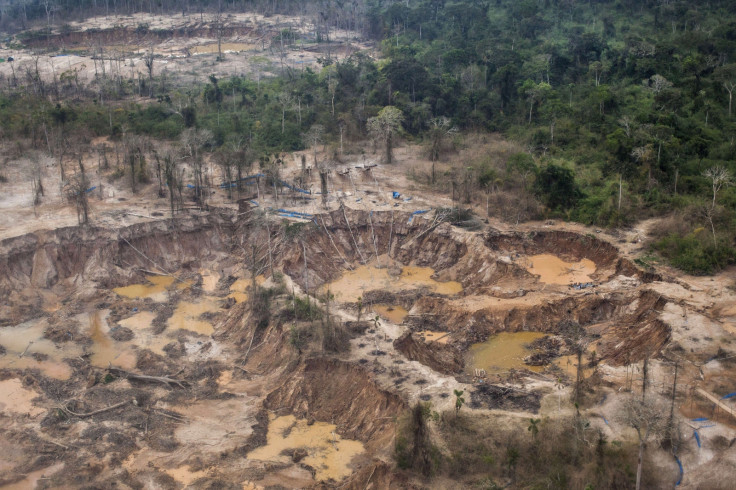 The task force is mandated with destroying 55 illegitimate settlements, dynamiting machinery and disconnecting gas supplies.
Watching her home turn to cinders on the edge of the forest, Mariala Valdez told The Mirror: "We are not treated like humans, we are being treated worse than animals. What are we going to do now?
"We have nowhere to live and no way of supporting ourselves.
"They do not care though.
"The fact hundreds of us have been left so damaged by the conditions doesn't mean a thing," she added.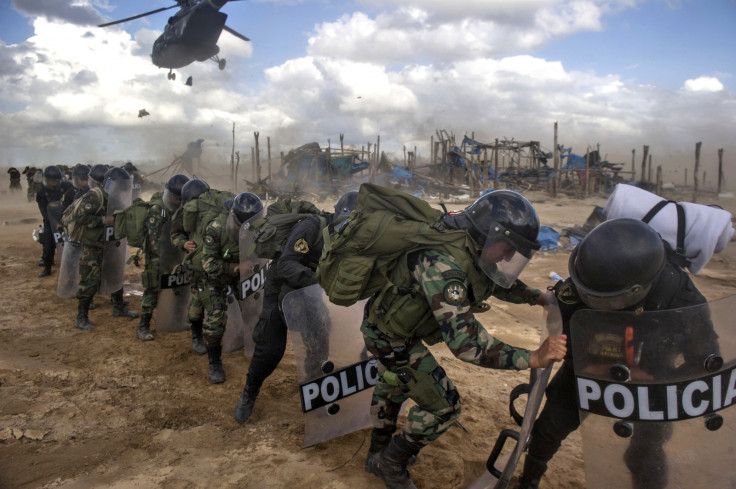 In the last 10 years, about 230 square miles of rainforest has been destroyed in the Madre de Dios area alone.
The full extent of the devastation caused by illegal mining only became apparent two years ago when a team of researchers from the Carnegie Institution for Science in Washington DC, and Peru's Ministry of the Environment used satellite imagery to chart the environmental annihilation.
Environment Minister Manuel Pulgar-Vidal said: "It is terrible for the nearly irremediable wounds it causes to the forest."