Marouane Chamakh has accused Arsene Wenger of 'lack of respect' during his two-and-half-year stint at Arsenal between 2010 and 2013. The striker feels that he should have been afforded more playing time as was first promised by the manager.
The 32-year-old forward, who joined the Gunners on a free transfer from Bordeaux, was brought in as backup for Robin van Persie, who was the manager's preferred choice in the number nine role. But the Dutch striker was injured for the major part of the 2010/11 season which was Chamakh's debut campaign. This saw the Morocco international make 44 appearances in all competitions scoring 11 goals.
Van Persie, however, returned to full fitness the following campaign and did not miss even a single game in the league, which saw Chamakh relegated to the bench for most of the campaign. He made just 21 appearances during the 2011/12 campaign and a further seven in the first-half of the following season before leaving on loan to West Ham United for the second-half of the 2012/13 campaign.
The Moroccan forward then joined Crystal Palace on a permanent basis, and is currently with Cardiff City on a short-term deal after he was released by the Eagles this summer. Chamakh believes he should have got more chances to prove himself at Arsenal, and also an explanation for his sudden omission despite Wenger's promises of regular game time.
"When I started, it was great. I took advantage of the injury to [Robin] van Persie, which left me free rein. I played for six months, I scored goals, I was decisive. In January [2011], Robin returned from injury and overnight, I landed on the bench without justification," Chamakh said, as quoted by the London Evening Standard.
"It is clear that I am a little annoyed at [Wenger] because I think I deserved more playing time than what I was given.
"As the year began, at the start of the season, he told me that we might change tactics and maybe I would be able to play up front with Robin. They were just promises; nothing happened in the end. Robin was much stronger than me," the Cardiff City forward explained.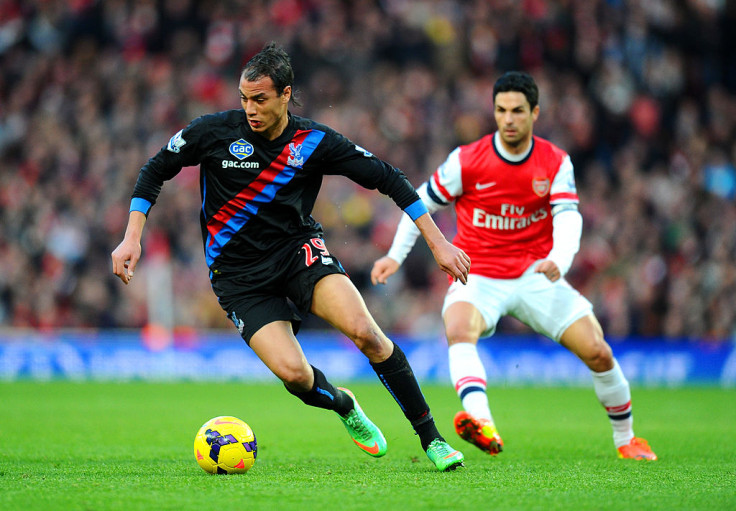 "For the aims that I had, I think it was a little bit a lack of respect. I started well and then the next day it slipped away.
"He asked me to be patient, told me that Robin would not string together more than 10 matches, he was going to be injured, but it lasted a whole year. I then made the decision to leave."