Belgian international Marouane Fellaini has been the undisputed star of Everton's season so far and leads the club's scoring charts with eight goals and three assists so far this year. The 25 year old midfielder's excellent form has alerted a number of Europe's top clubs, including the Toffees' Premier League rivals Arsenal and Chelsea. The Daily Mail also reported on interest from Spanish champions Real Madrid. Now, however, The Sun reports Russian big-spenders Zenit St Petersburg have joined in the hunt for David Moyes' star man.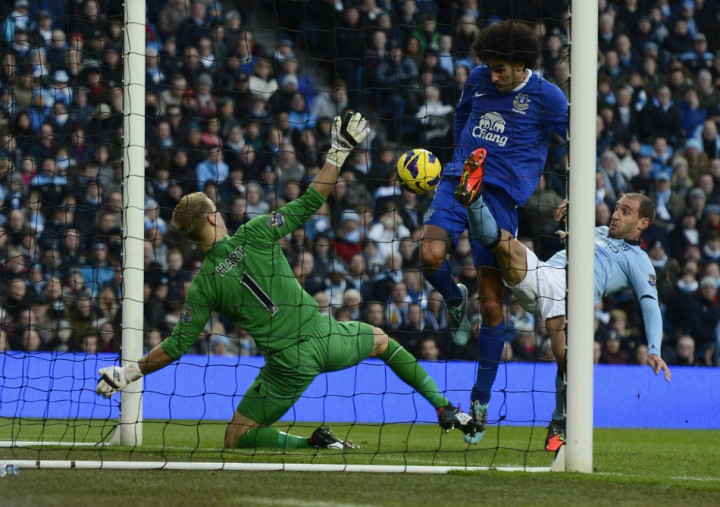 "The management expect to strengthen midfield. The signings will be of high quality. Belgium international Marouane Fellaini is on the list. He has clearly proved himself for Everton," the report quoted a Zenit source as saying.
Rumours of Fellaini's exit from Goodison Park first surfaced in September, when Belgian newspaper Het Nieuwsblad quoted the player as confirming a transfer by the end of the 2012/13 season. However, he later retracted those claims and reiterated his commitment to the Merseyside club. He has also been quoted as confirming a desire to play in the Champions League, meaning there is a very real chance the shock-haired midfielder will leave at the end of year.
The good news for manager Moyes is the club's contract with the player runs till 2016, giving Everton the upper hand in any potential negotiations with bidders. And given Zenit's willingness to pay large fees, Everton may strongly consider selling Fellaini to raise much-needed transfer funds.
Zenit already have one Belgian in their squad - midfielder Alex Witsel - who signed from Portuguese club Benfica. The 23 year old signed for a massive £32m and penned a five year contract with the Russians. And any move for Fellaini is more than likely to involve the former Benfica man acting as an intermediary.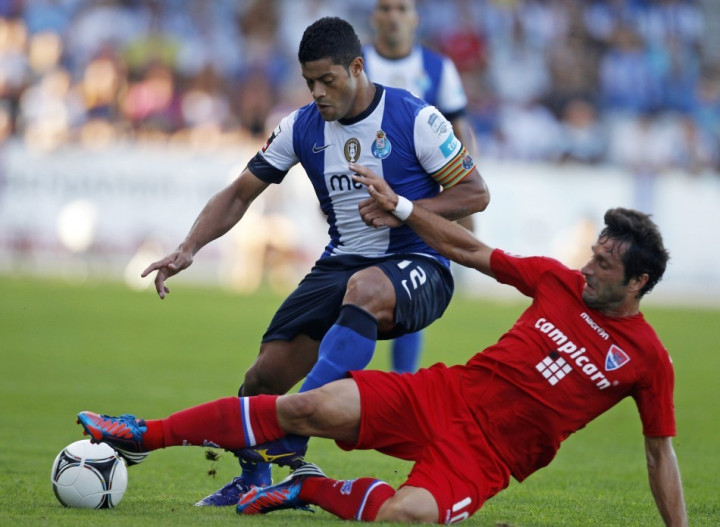 Hulk Wants to Leave
Meanwhile, another of Zenit's mega-money summer signings, Brazilian forward Hulk (signed at the same time as Witsel and for a similar fee), is rumoured to be unhappy with the club and eager to force a mid-season transfer. The 26 year old powerful centre forward's relationship with manager Luciano Spalletti is believed to be poor and he was substituted late on in the club's 1-0 Champions League win at AC Milan, which confirmed a place in the UEFA Europa League.
"I feel fine in St Petersburg, my family is fine and my son is fine," the forward was quoted in an ESPN report, adding, "But if the situation with Luciano Spalletti does not resolve itself, I could leave in January. I don't know if Italy would be my destination, but anything can happen."
The only problem for Hulk is FIFA regulations do not allow a player more than two transfers in a season. This means that even if he does transfer, Hulk cannot play competitively for his new club until the start of the 2013/14 season.