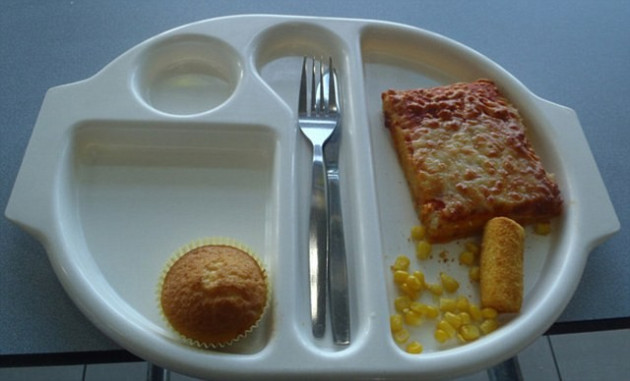 A nine-year-old girl's blog of her puny school lunches has gone viral after she decided enough was enough at her school on the west coast of Scotland.
Martha Payne began a writing project with her father after she showed him some image of her school dinners which consisted of nothing but a small slice of pizza, a few chunks of sweetcorn and a tiny fairy cake.
When she first checked how the website was doing, Martha had clocked up just three hits, but after it went viral on Twitter, the blog received more than 40,000 hits.
From then on, Martha began taking snaps of her food daily to put on the blog, named NeverSeconds, and rating and commenting each of her lunches.
"[The food is] usually pretty horrible," she said.
"I'd like them to serve more, and maybe let some people have seconds if they want to... and not serve stuff that's a wee bit disgusting."
Under the image of the pizza dinner, Martha wrote on the website: "The pizza in the first pic was alright but I'd have enjoyed more than one croquette. I'm a growing kid and I need to concentrate all afternoon and I cant do it on one croquette. Do any of you think you could?"
Later, she posted an image of a cheeseburger with just three slices of cucumber and two croquettes.
She added: "Today's meal was on the menu as cheeseburger and ice cream/biscuit but as you can see I got an ice lolly. I prefer ice cream. I wish they had stuck to the menu."
Her father, Dave, joked after the images were all over the internet: "It really seems to have touched a nerve. I joked that it would probably go viral. I really didn't believe it would."