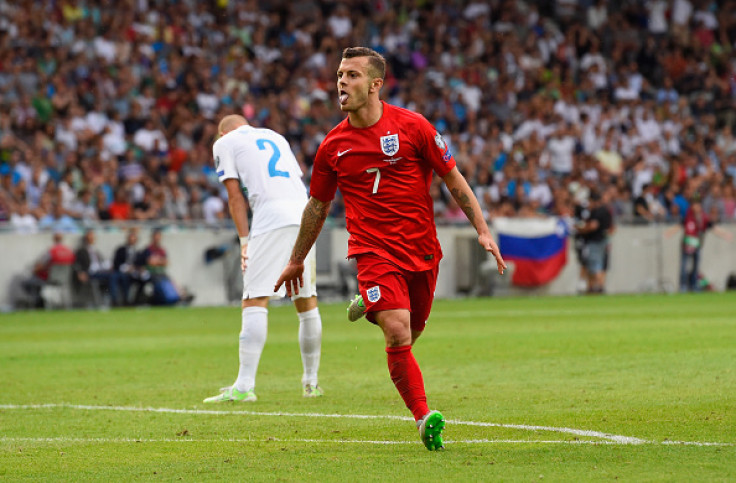 Martin Keown has warned Jack Wilshere about rushing back from injury in order to be selected in England's squad for the European Championship finals in France later this year. The Arsenal midfielder has not played for the club this season after suffering a fracture just before the start of the season.
The England international was expected to return to action sooner but a setback at the end of last year saw his return date pushed back to April. Arsene Wenger has admitted that Wilshere is progressing well and is on course to return before the end of the season.
Roy Hodgson has also indicated that the midfielder will be considered for selection if he proves his fitness after admitting that he will make his team selection based on players' class rather than current form. Wilshere impressed during the qualifying campaign and was one of the key players under the Three Lions manager, who employed him in a deeper role allowing him to be more involved in building up the play.
The former Arsenal defender, however, believes that Wilshere should only travel if he is fully fit as a rushed return could hamper his chances of having a successful and injury-free season with the Gunners during the next campaign.
"I think this proves that Roy is making decisions based on what he knows — and he is a man who knows what he wants. We'll have to wait until the tournament to see if it is the right call, but I applaud the fact he wants to make a firm decision," Keown wrote in the Daily Mail.
"I was lucky enough to be at the Slovenia game when Jack scored two goals — he was outstanding on that day. He ran the midfield, and Roy will be mindful of that. However, Jack must be concerned that Arsenal have waited a long time for him to be fit, and a premature return to action could impact his next season at the club. He himself will need to consider whether he should go," the Gunners legend added.
"A footballer's career is short. It's only natural that Jack will want to light up the few tournaments he gets to — and he is more than capable of doing that. When he last came back from injury, he looked very sharp very quickly, but when is it too late to make his return?"
"He can play anywhere in the midfield and he always wants the ball. Jack can do everything — he can drive past players and also pick out team-mates from deep. This is what Roy wants, though he'll certainly be looking at alternatives," he explained.
"At times, Jack needs protecting from himself and may need to think about his long-term career this summer."